Spinach-and-Artichoke Dip
A go-to appetizer for parties, this spinach and artichoke dip has all the creamy-inside, brown-and-crispy-on-top texture and cheesy taste that makes dips like this appealing, but with less calories and fat.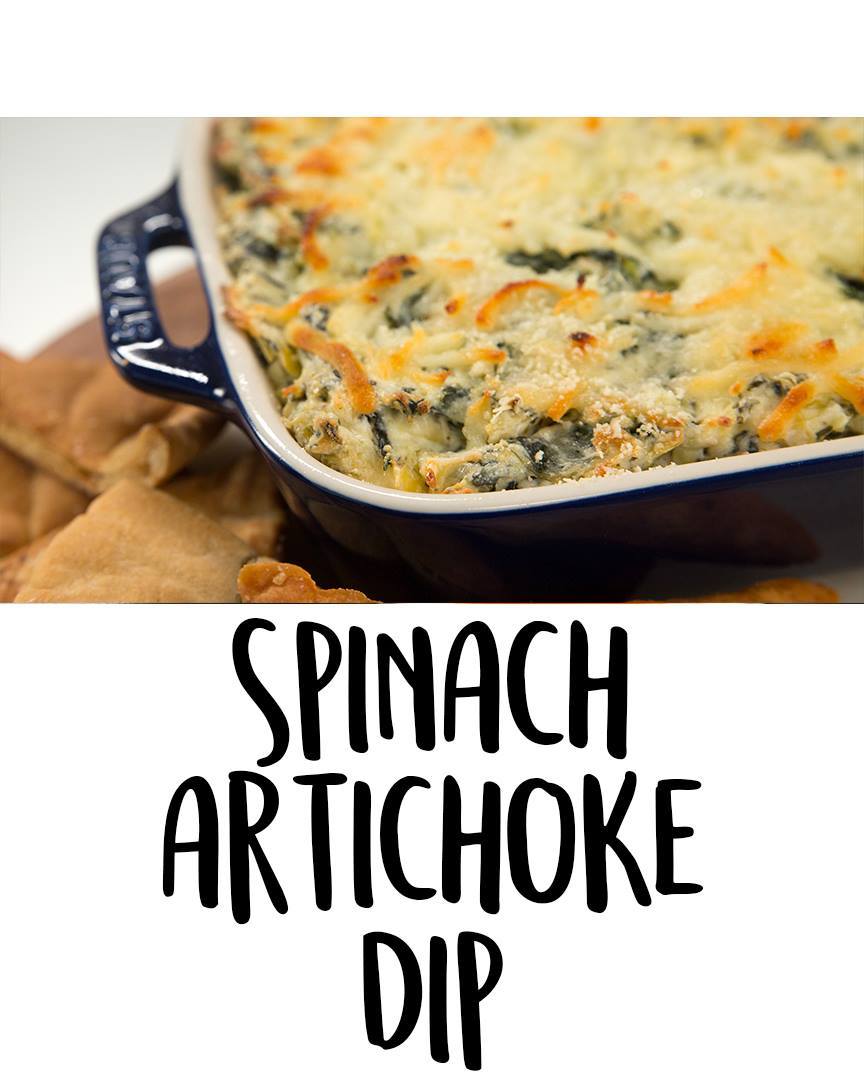 Ingredients
½ cup fat-free sour cream
¼ teaspoon freshly ground black pepper
3 garlic cloves, minced
1 (14-ounce) can artichoke hearts, drained and chopped
1 (10-ounce) package frozen chopped spinach, thawed, drained, and squeezed dry
1 (8-ounce) block
⅓-less-fat cream cheese, softened
1 (8-ounce) block fat-free cream cheese, softened
6 ounces part-skim mozzarella cheese, shredded and divided (about 1½ cups)
1 ounce fresh Parmesan cheese, grated and divided (about ¼ cup)
Instructions
Preheat oven to 350°.
Combine first 7 ingredients in a large bowl, stirring until well-blended. Add 4 ounces (1 cup) mozzarella and 2 tablespoons Parmesan; stir well. Spoon mixture into a broiler-safe 1½-quart glass or ceramic baking dish. Sprinkle with remaining ½ cup mozzarella and remaining 2 tablespoons Parmesan. Bake at 350° for 30 minutes or until bubbly.
Preheat broiler to high (leave dish in oven). Broil dip for 3 minutes or until cheese is lightly browned.
Watch the recipe video here: