Over Stuffed Potato
Anyone can stuff a potato, but it takes real chutzpah to hide the potato in a warm blanket of parmesan and mozzarella cheese.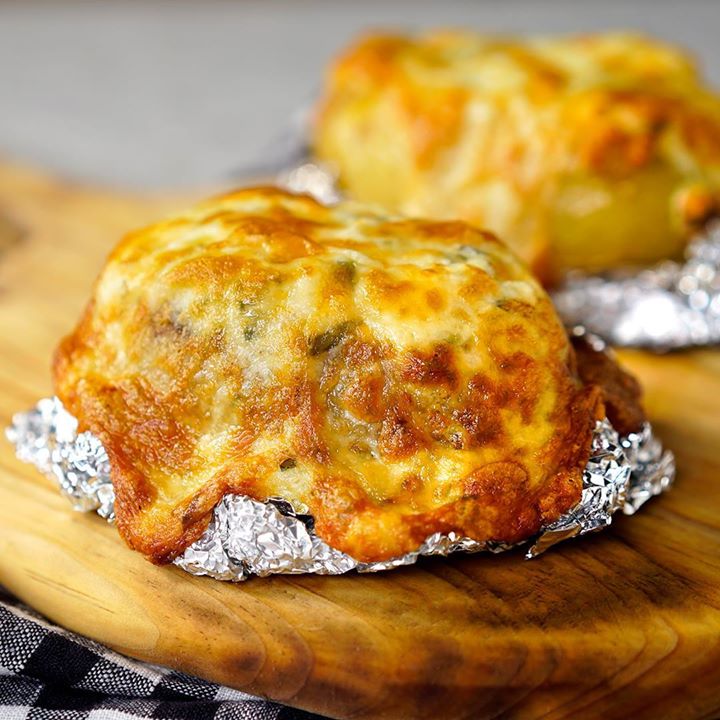 Ingredients
2 big potatoes
¼ cup heavy cream
7 ounces creamy Brazilian cheese
½ cup Parmesan cheese, grated
1 tablespoon parsley
Salt and pepper
2¼ cups mozzarella cheese, grated, divided
Instructions
Wrap the potatoes in foil and bake in an oven preheated to 350 degrees for approximately 40 minutes, or until they are soft.
Remove a thin slice of potato and, with a spoon, scoop out the inside of the potato. Set aside.
Mash the potatoes, add the heavy cream, cheese, Parmesan, parsley and half the mozzarella. Season with salt and pepper.
Transfer mixture back into potato skin and top with remaining mozzarella.
Bake at 350 degrees for 20 minutes, or until the cheese is melted.
Watch the recipe video here:
There's stuffed potatoes, then there's OVER-stuffed potatoes. Go big, or go home.Full Recipe: bit.ly/2FjYYcz?: Tastemade Brasil

Posted by Tastemade on Thursday, February 22, 2018