Sheet Pan Cheesy Chicken Enchilada
SHEET PAN CHEESY CHICKEN ENCHILADA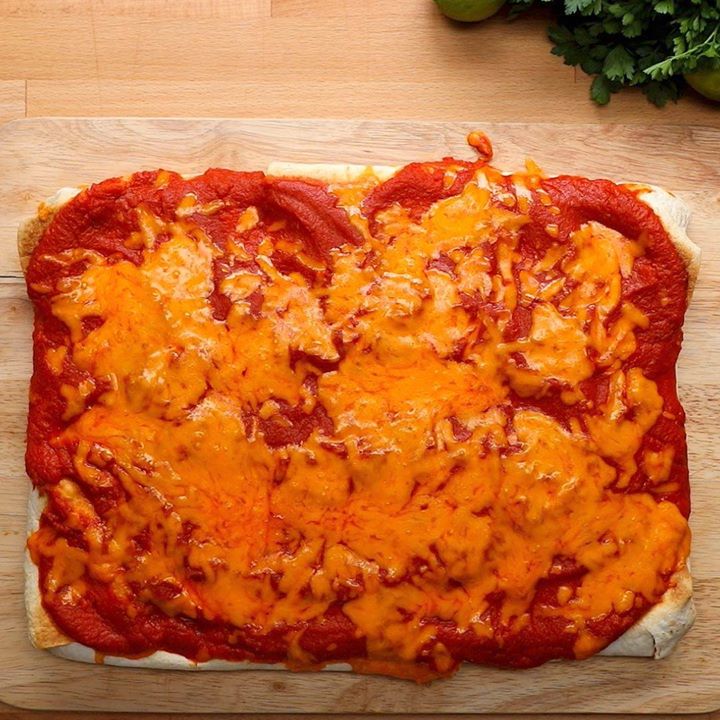 Ingredients
500g shredded chicken
9 large tortilla wraps
2 cups enchilada sauce
3 cups cheddar cheese, grated
3 tbsp olive oil, plus 1 tsp
2 onions, thinly sliced
1 tsp garlic powder
1 tsp cumin
1 tsp paprika
1 tsp oregano
1 tsp salt
1 tsp cayenne
Instructions
Add your oil to a hot frying pan then add your onions and a little salt. Fry until lightly golden brown, about 10 minutes. Add your spices then chicken and stir to combine. Add a little water to loosen if necessary. Set aside
Brush 1 tsp olive oil into a non-stick sheet pan. Lay in your tortillas in the base as per the video, overlapping as you go.
Spoon in your chicken mix then sprinkle over half your cheese. Place two tortillas on top and fold in the rest. Place a tray on top and bake at 180°C until hot and golden brown - 20 minutes.
Flip out, top with enchilada sauce and the remaining cheese, then grill for 5 minutes.
Destroy.
Watch the recipe video here: