Preserved Egg Yolk
This pasta topping is SO eggstra.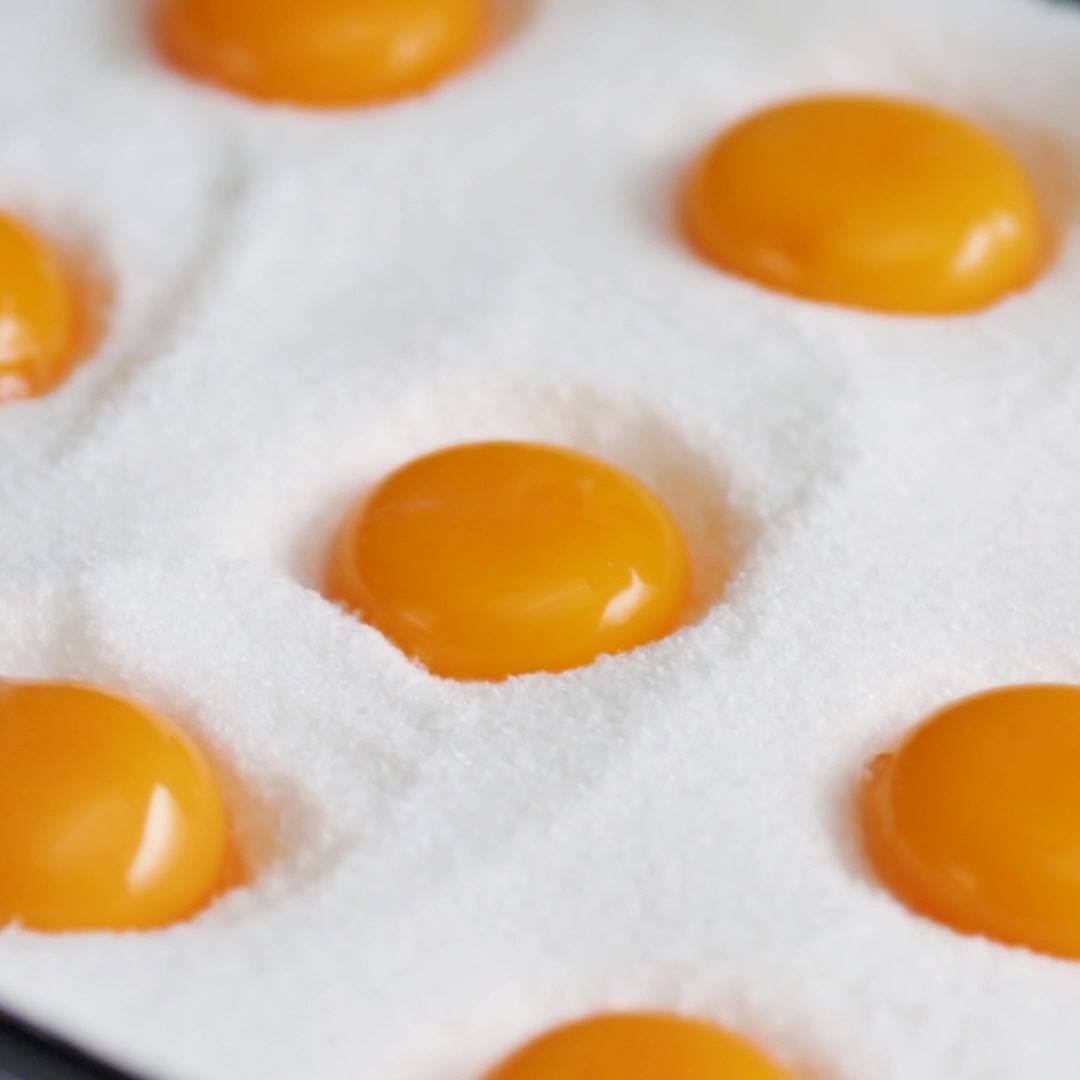 Ingredients
5¼ cups kosher salt
3¾ cups sugar
12 large egg yolks
Instructions
In the bowl of a food processor, pulse salt and sugar together in several batches until all is combined. Pour half of the mixture into a 9 by 13-inch casserole dish. Create 12 indents evenly spaced in the dish for the yolks. Place yolks in the indents and cover with remaining salt and sugar mixture. Cover with plastic wrap and place in the fridge for at least 4 days.
After at least 4 days, uncover the preserved yolks. Preheat the oven to 150 degrees, and brush yolks to remove the cure. Rinse the yolks in water and pat dry.
Place yolks on a cooling rack on top of a baking sheet and bake for 30 to 35 minutes until the yolks are dry on the outside and tender to the touch. Yolks will keep up to a month covered in the fridge. Shave over soups, pasta or vegetables as you would hard cheeses.
Watch the recipe video here:
When you're trying to be egg-stra…Taste for Yourself: https://taste.md/2L03jHV

Posted by Tastemade on Monday, July 16, 2018