Easy Fraisier
"I'll just have a small piece," meant no one ever.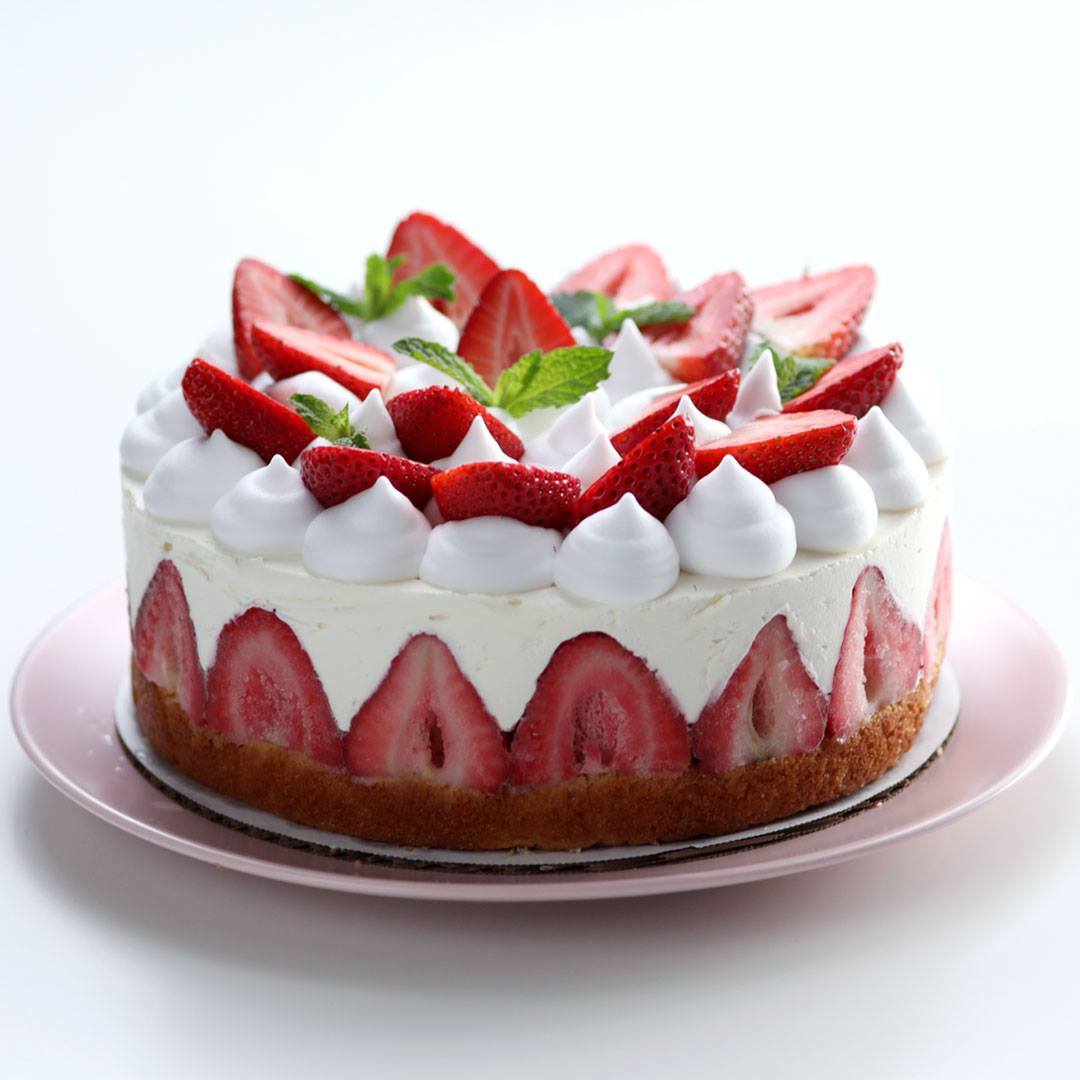 Ingredients
1 box white cake mix, prepared
2 pints strawberries, trimmed
4 (8-ounce) packages cream cheese, softened
1 (14-ounce) can sweetened condensed milk
1 teaspoon vanilla extract
¼ cup lemon juice
1 cup whipped topping, thawed
Mint leaves, for garnish
Strawberry jam, for garnish
Instructions
Bake the box cake mix in two 8-inch round pans and allow to cool completely.
Slice about 10 strawberries in half lengthwise and set aside. Place a piece of acetate around an 8-inch cake board and tape it closed. Place a ¾-inch slice of cake at the bottom of the acetate. Place the strawberries around the edge of the acetate and set aside.
In a large bowl, use a hand mixer to cream the cream cheese. Slowly add in condensed milk, vanilla and lemon juice. Pour over the cake and the strawberries and level the top. Pipe large dollops of filling in concentric circles around the top of the cake. Place the cake in the freezer and allow to set for 3 hours.
Pipe on some whipped cream in between the dollops of filling and top with fresh strawberries and mint leaves. Serve immediately, with strawberry jam if desired.
Watch the recipe video here:
"I'll just have a small piece," meant no one ever.Taste for Yourself: https://taste.md/2s8o9sZ

Posted by Tastemade on Saturday, May 26, 2018