Charolette Royale
This is how we roll. This delicious cake is dessert royalty.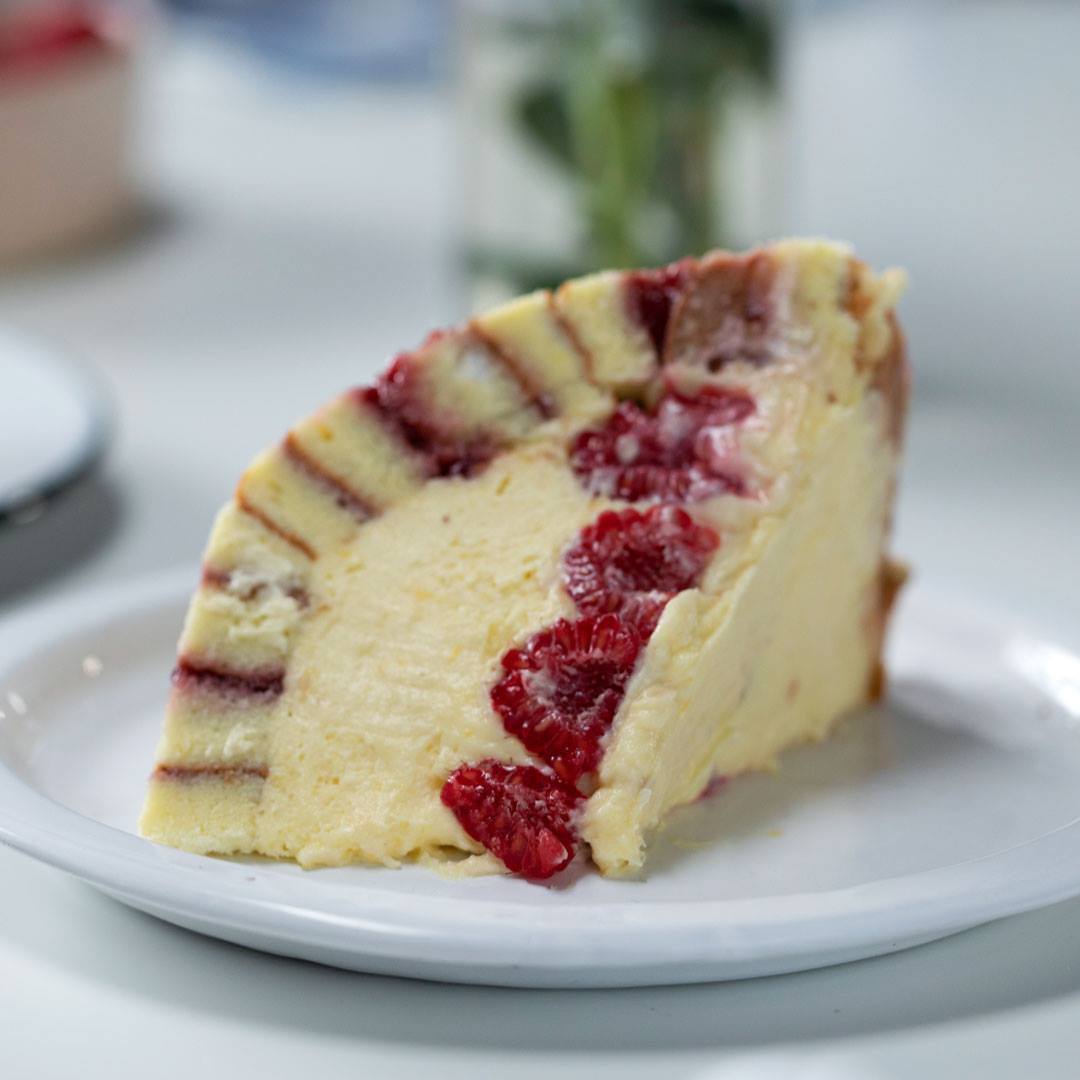 Ingredients
8 eggs, divided, room temperature
11 tablespoons white sugar, divided
6 tablespoons milk, room temperature
6 tablespoons vegetable oil
1 teaspoon vanilla extract
½ cup all-purpose flour, sifted
6 tablespoons cornstarch
1 teaspoon cream of tartar
½ cup raspberry jam
Filling:
2 cups heavy whipping cream
1 box instant vanilla pudding
Zest of ½ lemon
1 tablespoon lemon juice
Raspberries
Instructions
Preheat oven to 350 degrees. Butter a 9 by 12-inch cake pan and line with parchment paper.
In a mixing bowl, whisk together yolks and 3 tablespoons sugar until the sugar is dissolved. Whisk in milk, vegetable oil and vanilla until smooth. Sift in flour and cornstarch and whisk until smooth.
In the bowl of a stand mixer, whip egg whites until frothy, then add cream of tartar. Whip at medium-low speed for 2 minutes, then gradually add remaining sugar. Whip on medium-high until stiff peaks form. Fold the egg white mixture into the egg yolk mixture. Pour into prepared pan and bake for 12 to 15 minutes.
When the cake comes out of the oven, immediately flip onto a clean kitchen towel and roll up. Let cool, unroll and thinly spread the raspberry jam in an even layer. Roll back up and slice into ¾-inch slices.
Line a medium mixing bowl with plastic wrap and lay the slices of cake along the bottom and sides of the bowl, making sure to not leave any gaps. Set aside aside and make filling.
For the filling:
In a mixing bowl, blend heavy cream and vanilla pudding mix on low until it begins to thicken. Add lemon juice. Pour over the cake slices and level out the top. Add layer of raspberries and cover with remaining vanilla cream. Cover with plastic wrap and refrigerate overnight. Invert onto a plate and serve.
Watch the recipe video here:
We have questions! Who is Charlotte? Why does she think she's so fancy?Taste for Yourself: https://taste.md/2zBy5Bq

Posted by Tastemade on Sunday, July 15, 2018