Pineapple Buttered Rum
Pineapple Buttered Rum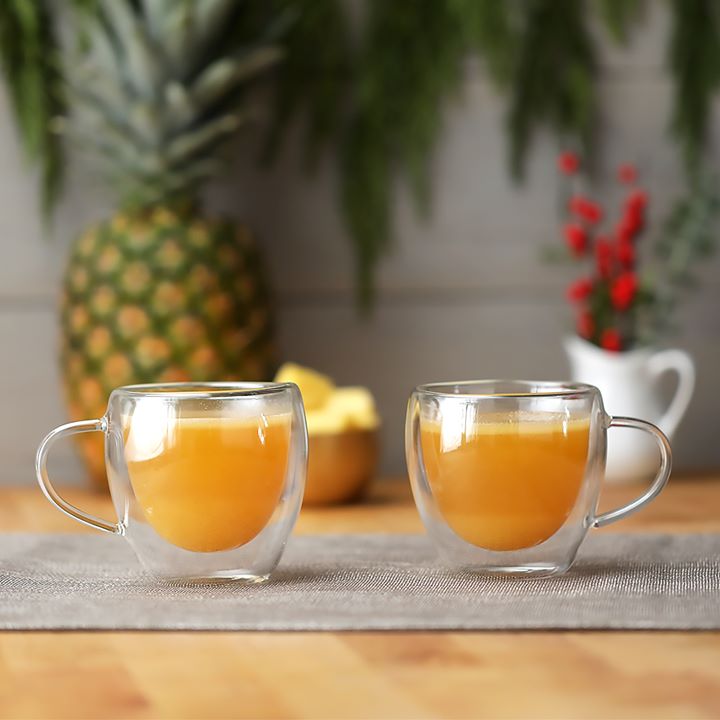 Ingredients
1 pineapple
1 1⁄4 cup brown sugar
1 lemon
1 cup butter
1 teaspoon vanilla extract
1 bottle MALIBU ® Coconut
Hot Water
Instructions
Preheat oven to 425 degrees.
Cut fronds off of pineapple. Then chop pineapple in half and cut out core.
Place pineapple face down on a parchment covered baking sheet, and roast in the oven for 40-50 minutes until soft, then remove from the oven and fully cool.
Once the pineapple is cool, cut away the peel, place fruit in a food processor and puree until smooth.
Place a cheesecloth over a bowl and pour the pineapple onto the cloth. Gather the edges of the cloth and squeeze as much of the juice as possible from the pulp into the bowl. Add juice from one lemon to the juice and set aside.
Place softened butter and brown sugar into a bowl and using a hand mixer, cream together until smooth. Add the wrung out pineapple pulp to the bowl and mix for a few minutes to completely incorporate into a compound butter.
Scoop the mixture onto a sheet of plastic wrap, cover and shape into a log. Freeze or refrigerate until completely firm.
To assemble the drink, add a two tablespoon sized disk of compound butter, a shot of MALIBU ® Coconut, a shot of pineapple juice and fill the rest with hot water, stirring until butter is melted.
Garnish with a bit of roasted pineapple.
Enjoy!
Watch the recipe video here:
Pineapple Buttered Rum.See more holiday drinks here Malbu.us/holiday

Posted by Tasty on Thursday, December 14, 2017