Crock-Pot Red Wine Hot Cocoa
Let your Crock-Pot prepare your party drinks.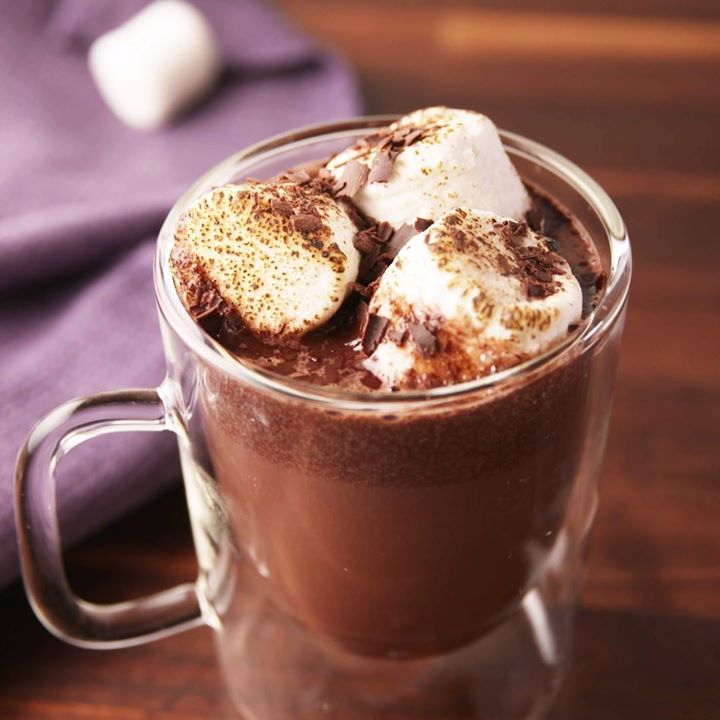 Ingredients
2½ c. semi-sweet chocolate chips
¼ c. cocoa powder
½ c. sugar
Pinch kosher salt
6 c. whole milk
1 bottle red wine
Toasted marshmallows, for serving
Chocolate shavings, for serving
Instructions
Combine chocolate chips, cocoa powder, sugar, salt, milk and wine in slow cooker. Cook on high for one hour, stirring every 20 minutes.
Ladle cocoa into mugs and top with toasted marshmallows and chocolate shavings.
Watch the recipe video here: