PB&J Cups
Like your favorite sandwich but better.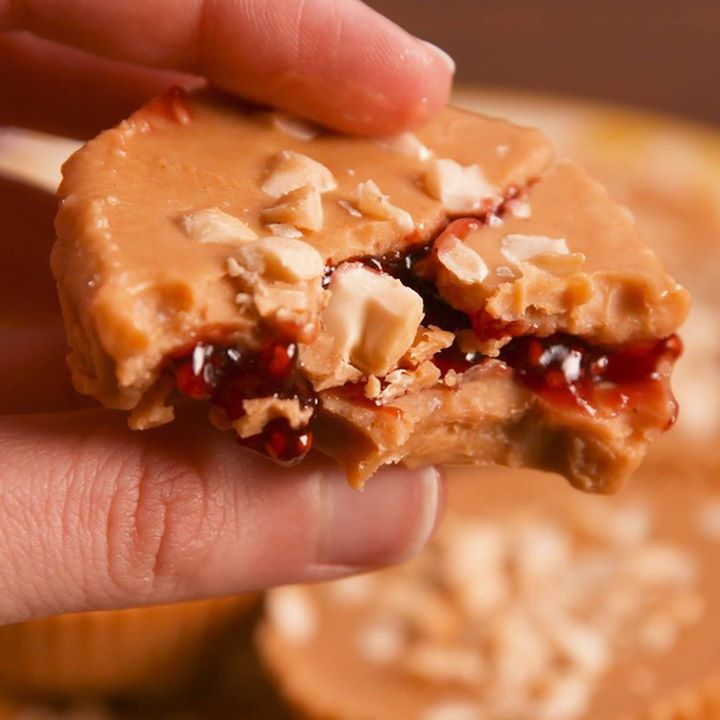 Ingredients
¾ c. creamy peanut butter
¼ c. coconut oil, melted
¼ c. raspberry or strawberry jam
½ c. Chopped peanuts
Instructions
Line a muffin tin with paper liners. In a small bowl, stir together the peanut butter and coconut oil until combined.
Divide half the mixture evenly among the 12 muffin cups, then freeze for 15 minutes.
Spoon a teaspoon of jam in the middle of each peanut butter layer.
Top with the remaining peanut butter mixture, sprinkle chopped peanuts, then freeze until solid, another 25 minutes.
Watch the recipe video here:
PB&J cups are the healthiest dessert you never knew you needed. Full recipe: http://dlsh.it/mx0vhX0

Posted by Delish on Monday, January 29, 2018