Grilled Cheese Bombs
The perfect cheese to bread ratio.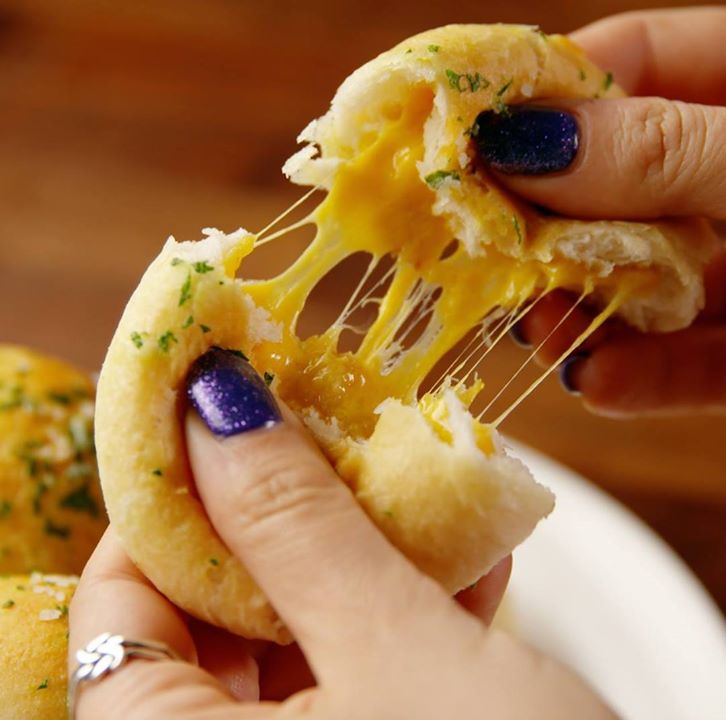 Ingredients
1 tube biscuit dough
16 1" cubes cheddar cheese
2 tbsp. butter, melted
1 tsp. chopped parsley
kosher salt
Instructions
Place cheese cubes on a small sheet tray and freeze for 1 to 2 hours.
Preheat oven to 400° and line a medium baking sheet with parchment paper. Remove biscuits from can and using a serrated paring knife, cut the biscuit in half horizontally, creating two rounds.
Place one square cheese in the center of sliced biscuit and wrap dough to cover cheese. Pinch to seal and place on the prepared baking sheet, seam side down. Repeat until all cheese and biscuit is used.
In a small bowl, combine butter with parsley. Brush on bombs and season with salt. Bake until golden, 10 to 15 minutes. Serve.
Watch the recipe video here: