Sausage Egg and Cheese Stuffed Biscuits
These aren't your grandma's biscuits!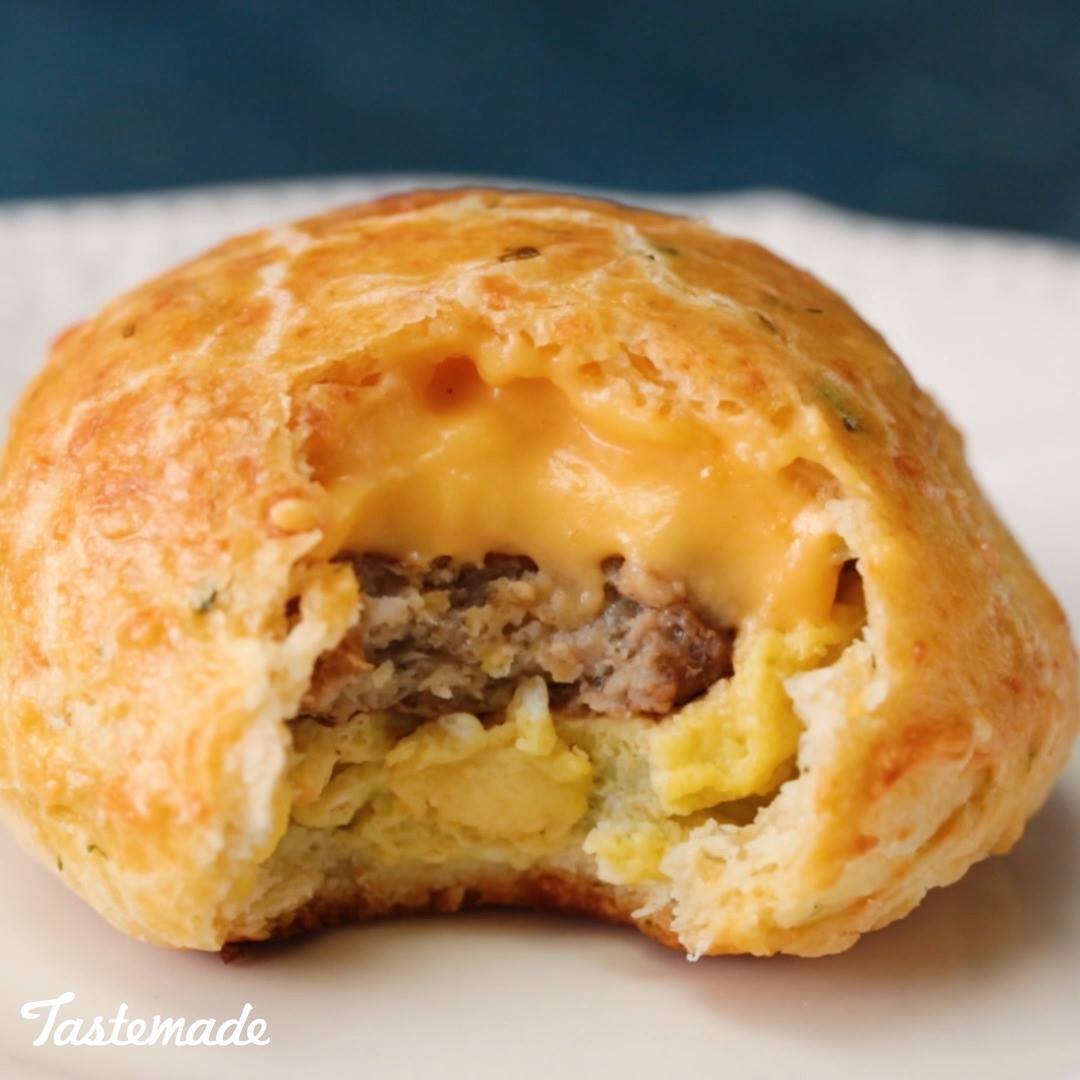 Ingredients
2 cups all-purpose flour
1 tablespoon baking powder
1 teaspoon kosher salt
1 stick unsalted butter, cubed
1 cup shredded cheddar cheese, divided
1 tablespoon chives, minced
¾ cup buttermilk
8 breakfast sausage patties, fully cooked
6 eggs, scrambled
Instructions
Preheat oven to 350 degrees
In a food processor, add flour, baking powder and salt and pulse several times to combine. Add in the butter, cheddar cheese, chives and pulse several times until mixture resembles coarse crumbs.
Slowly pour buttermilk into flour mixture and pulse until dough is soft a forms a dough.
Turn dough out onto a lightly floured surface and knead with flour until no longer sticky. Roll dough out into a ½-inch-thick sheet and cut with a floured biscuit cutter.
Gently flatten and spread 2 pieces of dough until they are about 4 inches wide. Place a large pinch of cheese, 1 sausage patty and about 2 tablespoons of scrambled eggs onto the dough. Top with another piece of dough and pinch the sides until they are sealed. Place it on a baking sheet lined with parchment paper.
Repeat with the remaining ingredients to make 8 rolls.
Bake for 15 to 20 minutes or until golden brown. Serve immediately or store in your refrigerator for up to a week for an easy on-the-go breakfast!
Watch the recipe video here: