Lemon Meringue Pie
The classic fave gets prettified with a flower meringue topping.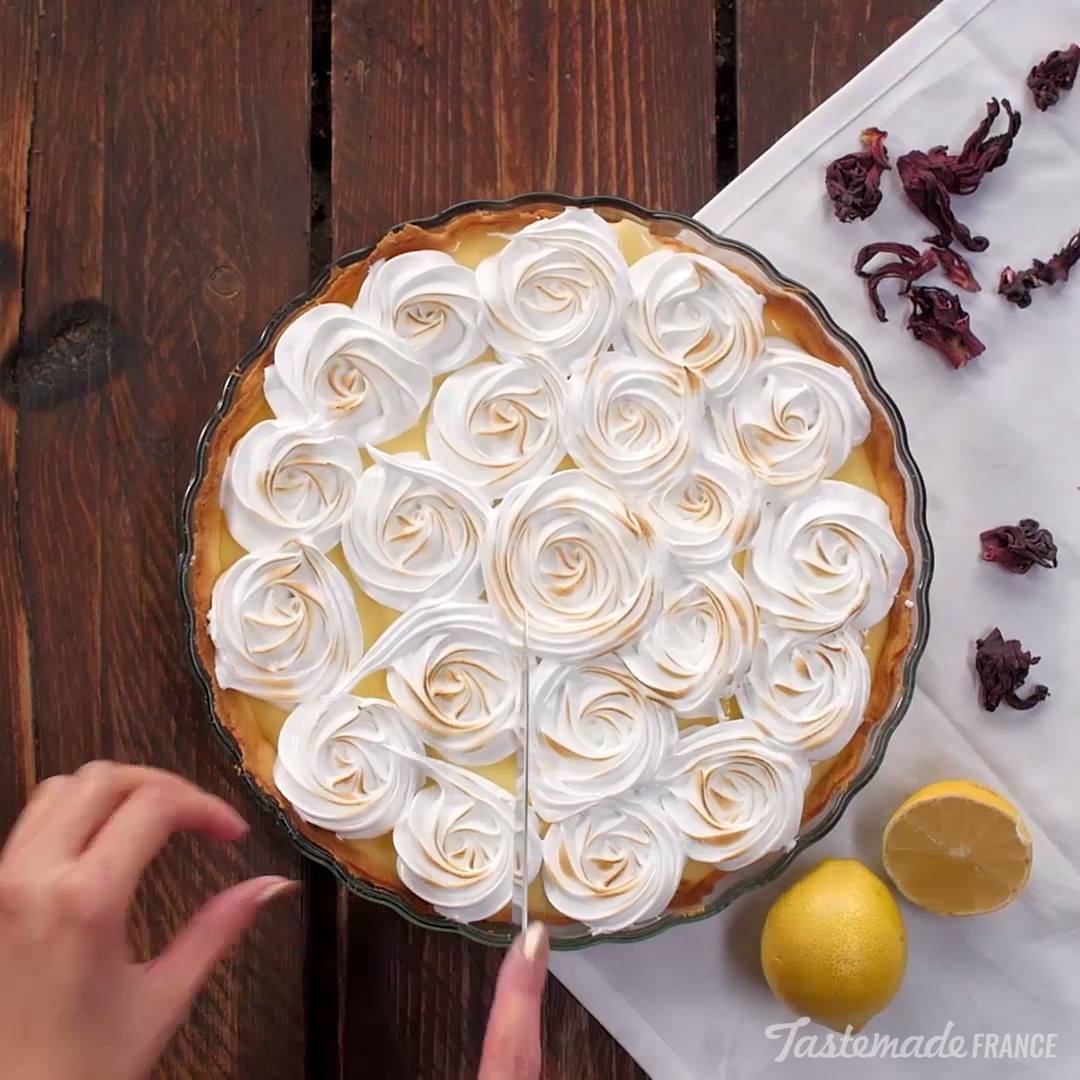 Ingredients
1 pie crust
⅔ cup sugar
3 eggs
Zest and juice of 5 lemons
¼ cup cornstarch
½ cup cold butter, cubed
For the meringue:
3 egg whites
¾ cup sugar
4 tablespoons water
Instructions
Bake the pie shell for 20 minutes at 350 degrees F using dried beans or pellets to prevent the dough from puffing up as it bakes.
Make the cream filling: In a bain-marie (water bath), whisk the eggs with the lemon juice, the sugar and the cornstarch. Once it thickens, remove from heat and add the butter. Pour the cream filling into the pie shell.
Make the meringue: Boil the water and sugar to 244 degrees F; pour onto the whites while whisking until soft peaks form. Pour the meringue into a piping bag, garnish the pie with the meringue, then caramelize it with a culinary torch or use the broiler.
Watch the recipe video here:
OKAY Tastemade France ??, we see you. We see you ?Taste for Yourself: taste.md/2he9lFL

Posted by Tastemade on Monday, June 18, 2018