Aligot (Cheesy Potatoes)
If you can't dine-in for these cheesy potatoes, keep watching and see how you can make aligot at home!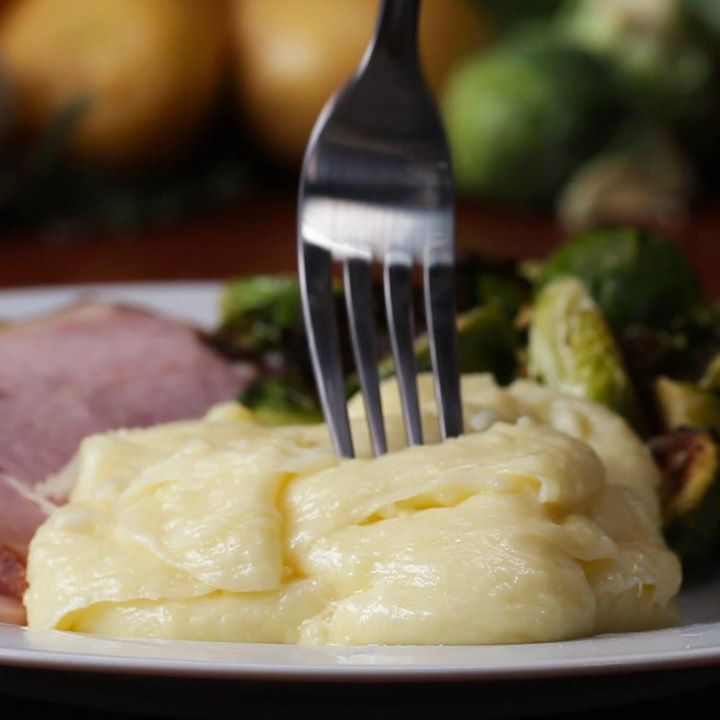 Ingredients
1 ½ lb yukon gold potato, peeled and cut into 1-inch (2 cm) pieces
2 cloves garlic, peeled
5 cups cold water
salt, to taste
½ cup butter, cubed
1 cup heavy cream
2 ½ cups shredded cheese, such as Swiss, Comté, Fontina or Gruyère
Instructions
In a large pot over medium-high heat, add the potatoes, garlic, and cover with cold water. Add a big pinch of salt.
Bring to a boil, reduce the heat to medium-low and simmer until the potatoes are fork-tender, about 20 minutes.
Drain potatoes and garlic in a colander and press them through the holes of the colander with a metal spoon back into the pot. Alternatively, use a potato ricer.
Add the butter and one clove of garlic to the potatoes and stir over medium-low heat with a rubber spatula until melted and smooth.
Pour in the heavy cream and stir again until combined.
Gradually add in the cheese, stirring between each addition, until completely melted.
Continue stirring the potatoes until smooth, thick, and elastic.
Begin to stretch the potatoes upwards with the spatula. If the mixture is breaking, add in more cheese. If the mixture is too thick add in more cream.
Serve immediately as a side with roasted veggies or a meat of choice, or alone with fresh chopped garlic!
Enjoy!
Watch the recipe video here:
Restaurant Vs Homemade: Cheesy Potatoes (Aligot)

If you can't dine-in for these cheesy potatoes, keep watching and see how you can make aligot at home! ? ?FULL RECIPE: https://tasty.co/recipe/aligot-cheesy-potatoesAre you weird? Then you'll love these quirky kitchen tools: http://bzfd.it/2BKpfhV

Posted by Tasty on Wednesday, December 6, 2017