Lasagna Subs
Close your eyes. Imagine a lasagna. Think of those layers of perfectly cooked pasta, thinking of oozing mozzarella, deeply rich beef ragu. Now think of that, but in a brioche bun - the ease of convenience.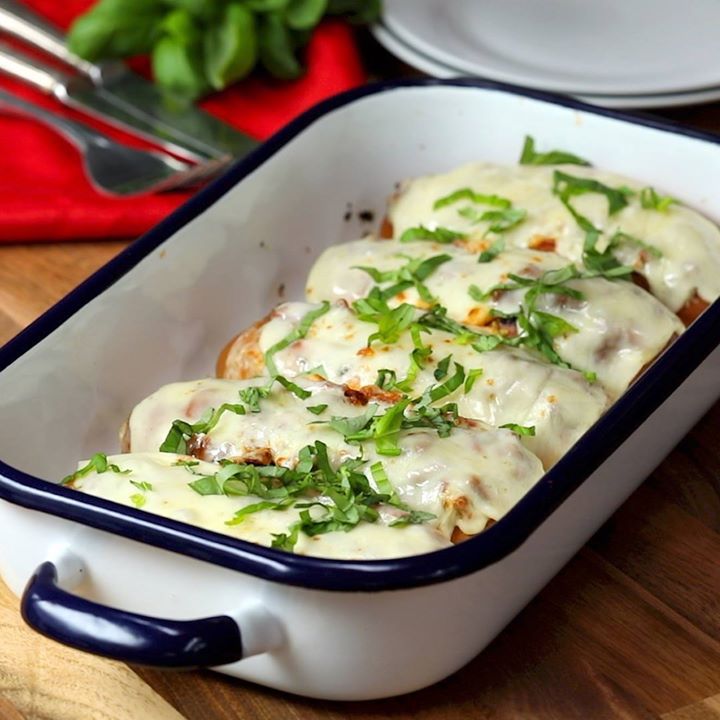 Ingredients
5 hot dog buns
½ cup garlic butter
1 tbsp olive oil
½ cup pancetta
1 onion, diced
1.8 lb beef mince
3 cloves garlic, finely diced
1 tin chopped tomatoes
1 glass red wine
1 tbsp tomato puree
1 tbsp salt
1 tsp pepper
10 strips of fresh lasagna sheets
15 strips of mozzarella
Parmesan
Instructions
Preheat the oven to 180°C/360°F.
Fry the pancetta in the oil until golden, then add the onion and cook for a further 5 minutes. Add the garlic and cook for 1 more minute then add the mince and break up in the pan with a wooden spoon, moving it around as you go to brown it.
Add the can of tomatoes, wine and tomato puree then season. Gently simmer until the liquid has reduced considerably - you want it to be almost dry.
Meanwhile, take the hot dog buns and hollow them out with a sharp knife. Brush with garlic butter and bake for 10 - 15 minutes.
Layer up the buns - a strip of pasta on the bottom followed by a few spoonfuls of ragu and a strip of mozzarella. Top with more ragu, more pasta and another strip of mozzarella, then sprinkle with the parmesan. Bake for around half an hour, covering with foil if the buns look like they'll burn.
Watch the recipe video here:
Lasagna Subs

Posted by Twisted on Tuesday, April 3, 2018