Keto Cheesecake
Think the keto diet means you can't have cheesecake? Think again. Our keto-friendly cheesecake gets its sweet notes from erythritol sweetener, which can be found at Whole Foods.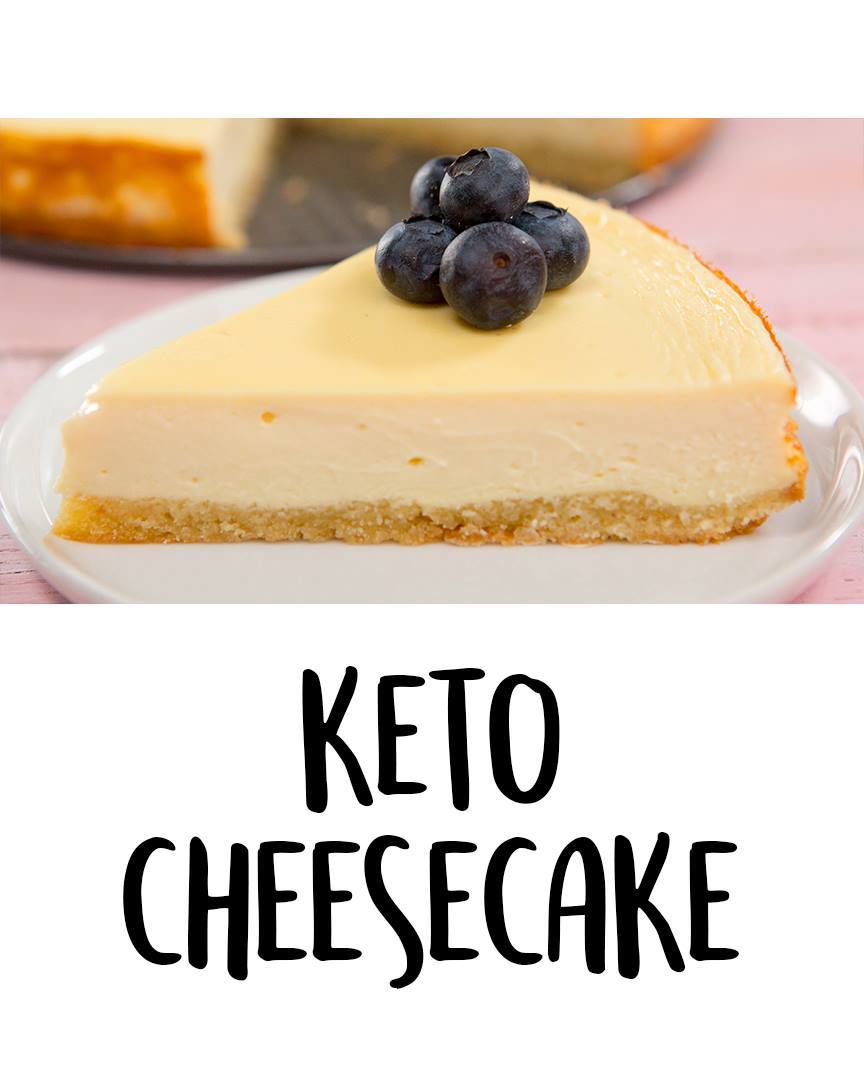 Ingredients
CRUST
3 tablespoons coconut oil, melted
3 tablespoons powdered erythritol
sweetener (such as Swerve
Confectioners)
1 large egg, beaten
½ teaspoon vanilla extract
1 cup super ne almond our
FILLING
1 pound cream cheese, softened
⅓ cup sour cream
⅓ cup powdered erythritol
sweetener (such as Swerve
Confectioners)
2 large eggs
2 teaspoons vanilla extract
¼ teaspoon sea salt
Instructions
Preheat oven to 350°F. Prepare the Crust: Stir together coconut oil, powdered erythritol, egg, and vanilla in a medium bowl until smooth. Add almond flour, and stir until fully combined. Press flour mixture evenly into an 8-inch springform pan. Bake in preheated oven until browned around the edges, about 10 minutes.
Meanwhile, prepare the Filling: Combine cream cheese, sour cream, powdered erythritol, eggs, vanilla, and salt in a food processor; pulse until smooth, about 10 pulses, scraping down sides as necessary. Pour cream cheese mixture into baked crust. Bake at 350°F until center is just set, about 30 minutes. Let cool to room temperature, about 30 minutes. Refrigerate until fully chilled, about 2 hours. Slice and serve.
Watch the recipe video here:
Think the keto diet means you can't have dessert? Think again.GET THE RECIPE: https://trib.al/SOQcRiC (via Well Done)

Posted by MyRecipes on Monday, January 28, 2019