Kentucky Fried Chicken Style Chicken
While KFC's seasoning may be a closely guarded secret, we think we've unlocked it with our fried-to-perfection take on it.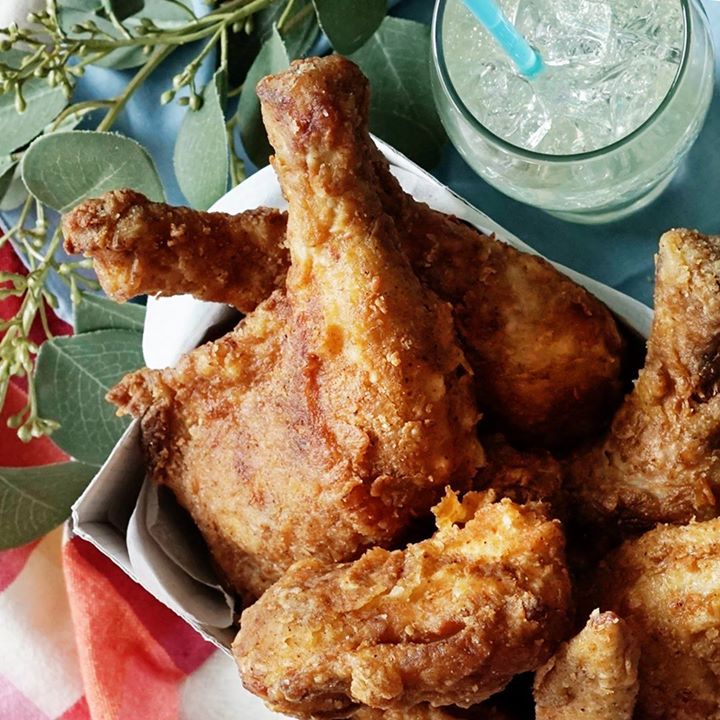 Ingredients
2 bone-in chicken thighs
8 ounces chicken breasts
8 ounces chicken wings
1 cup flour
1 teaspoon allspice
1 teaspoon chili powder
1 teaspoon garlic powder
1 teaspoon paprika
1 teaspoon ginger powder
2 teaspoons salt and pepper
2¾ cups milk, divided
1 bouillon cube
1 egg, beaten
Instructions
In a bowl, combine the flour, allspice, chili powder, garlic powder, paprika, ginger, salt and pepper.
In a sauce pot over low heat, add the chicken, 2¼ cups milk and bouillon cube. Cook for 20 minutes.
Preheat oil to 400 degrees.
In a shallow dish, combine remaining milk and the beaten egg. Dip each chicken piece into the egg mixture, then coat well in the flour mixture.
Deep-fry chicken in batches until golden brown.
Watch the recipe video here:
Have we unlocked KFC's closely guarded secret? Taste for Yourself: taste.md/2hrlUz4?: Tastemade Japan

Posted by Tastemade on Wednesday, March 21, 2018