Jalapeno Popper Stuffed Meatloaf
Meatloaves can be boring an sometimes dry. But when you stuff one with jalapeño popper filling and while it cooks the cheese melts, there's no doubt a Jalapeño popper stuffed meatloaf will be a winner at your dinner table!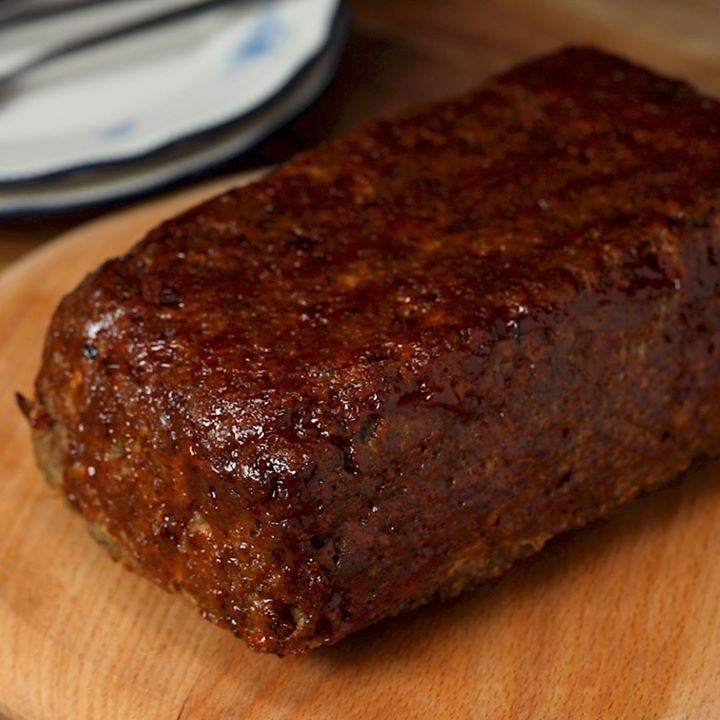 Ingredients
1lb beef mince
⅔ cup breadcrumbs
2 eggs, whisked
1 tbsp dried parsley
1 tsp salt
1 tsp pepper
2 cups cream cheese
1 tsp salt
½ tsp pepper
1 cup grated cheddar cheese
3 jalapeños diced
1 tsp garlic powder
Barbecue Sauce
Instructions
Preheat oven to 180ºC (350ºF).
In a large bowl mix together beef, bread crumbs, eggs, parsley, salt, pepper.
Press ¾ of mix into a loaf tin along the bottom and press up the edges keeping a well in the middle.
Mix together cream cheese with 1 tsp salt and ½ tsp pepper, cheddar cheese, garlic powder, and jalapeños.
Add cream cheese mixture to the well.
Cover with remaining meat to seal.
Bake for 30-40 minutes covered with foil. Take out and flip over onto a tray. Brush with barbecue sauce. Grill in the oven until glazed.
Watch the recipe video here: