Instant Pot Texas Beef Brisket
You always get a moist, tender finished product. It's Tex-licious!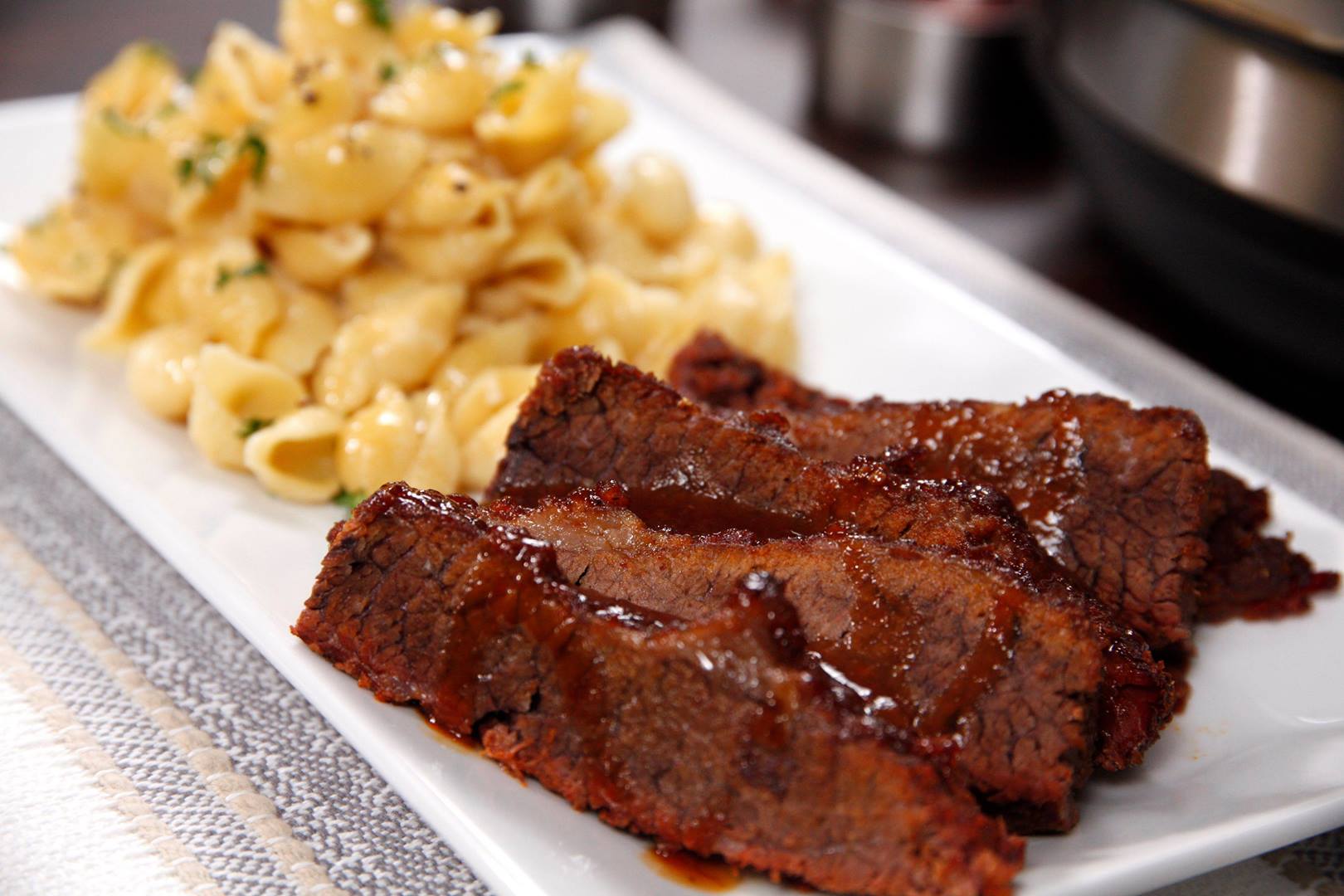 Ingredients
Spice Mixture:
3 tbsp smoked paprika
3 tbsp brown sugar
2 tbsp kosher salt
1½ tbsp onion powder
1½ tbsp garlic powder
2 tsp pepper
1½ tsp ground cumin
1 tsp chipotle chili powder
1 tsp dried oregano leaves
¾ tsp ground mustard
½ tsp cayenne pepper (optional)
4-5 lb beef brisket, fat trimmed to ¼″ or less and cut into two pieces
1 cup water
½ cup BBQ sauce
Instructions
In a medium bowl, combine Spice Mixture ingredients and rub over trimmed brisket. Place brisket in a large ziplock bag or other tightly covered container and refrigerate 8 hours or overnight.
Pour one cup of water in the Instant Pot and insert the steam rack. Stack the brisket pieces on the rack, fat side up.
Secure the lid, making sure the vent is closed.
Using the display panel select the MANUAL function*. Use the +/- keys and program the Instant Pot for 75 minutes.
When the time is up, let the pressure naturally release for 15 minutes, then quick-release the remaining pressure.
Carefully remove the meat from the pot to a foil-covered baking sheet and brush with BBQ sauce.
Set the brisket under the broiler for 4-5 minutes until caramelized and bubbly.
Watch the recipe video here:
You always get a moist, tender finished product. It's Tex-licious!RECIPE: http://chopsecrets.com/instant-pot-texas-beef-brisket/

Posted by Chop Secrets on Friday, July 26, 2019