Instant Pot Rotisserie Herb Chicken
You may never buy a grocery store chicken again!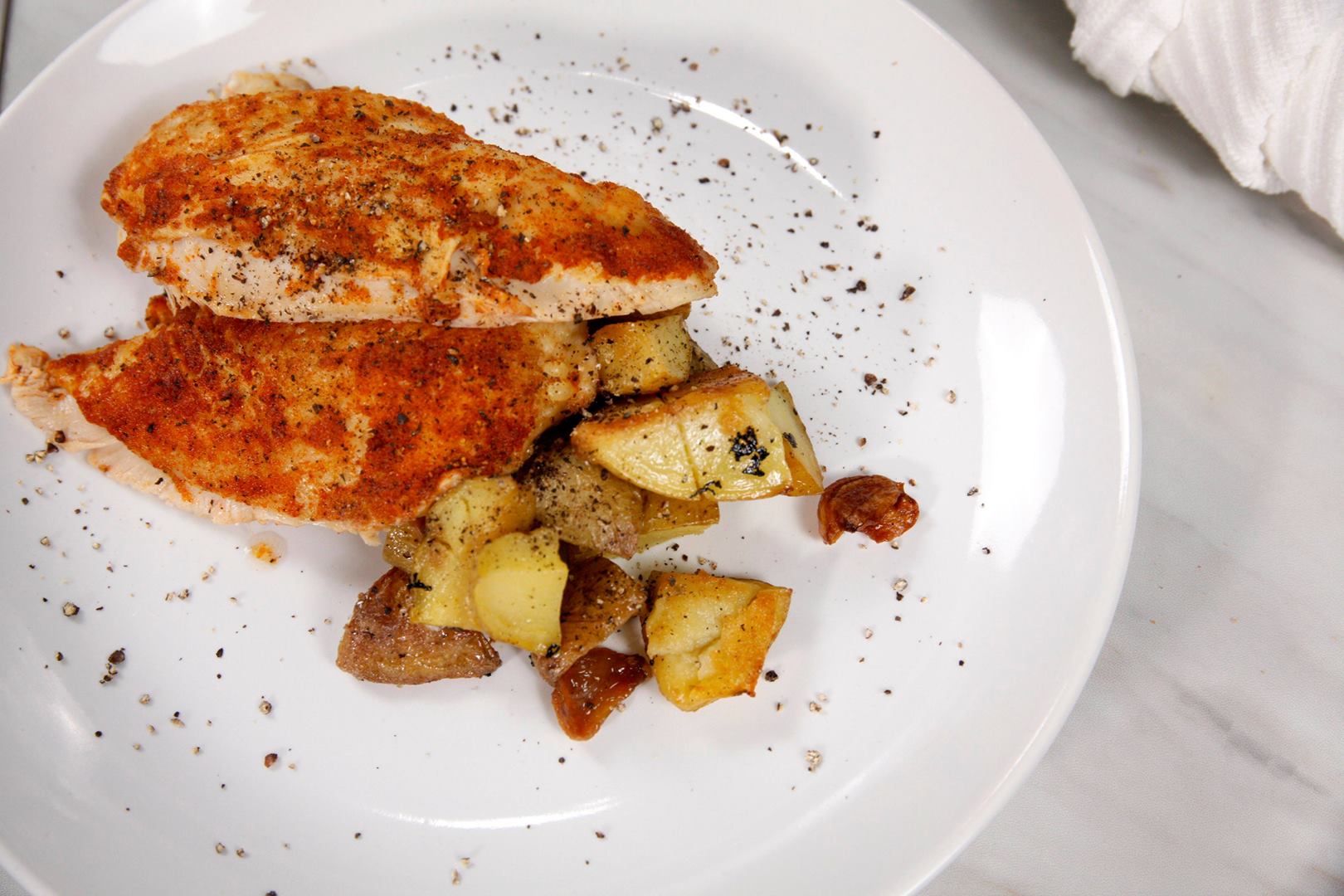 Ingredients
Spice Mixture:
2 tbsp olive oil
2 tsp paprika
2 tsp salt
1 tsp garlic powder
1 tsp onion powder
½ tsp pepper
1 whole chicken, (3½ – 4 lbs), rinsed and patted dry
1 cup chicken broth
Instructions
In a small bowl, combine the Spice Mixture ingredients.
Rub the spice mixture on the chicken. For best results, go heavy on the breast and tops of the legs.
Pour broth into the pot and insert the steam rack.
Carefully lower the chicken onto the steam rack., then secure the lid, making sure the vent is closed.
Using the display panel select the MANUAL function*. Use the +/- keys and program the Instant Pot for 25 minutes.
When the time is up, let the pressure naturally release completely (about for 15 minutes).
Carefully remove the meat from the pot by lifting the trivet–meat may fall apart if lifted by legs or breast.
(Optional) Set the chicken under the broiler for 4-5 minutes to crisp the skin.
Let the meat rest for 5 minutes before carving.
Watch the recipe video here: