Instant Pot Maple Candied Pecans
Beware, they'll disappear in a flash!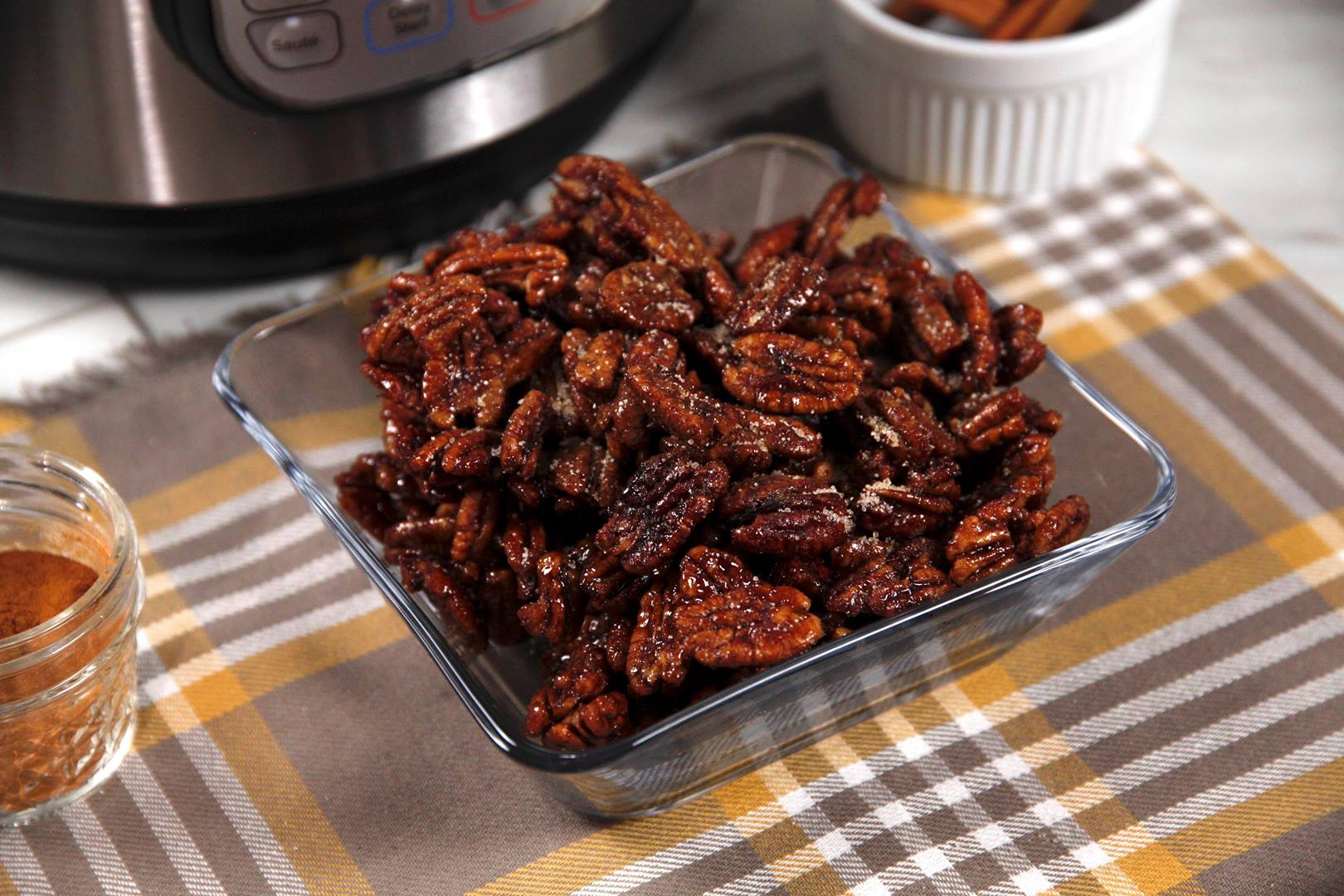 Ingredients
Syrup Mixture:
⅔ cup pure maple syrup
2 tsp cinnamon
1 tsp vanilla
½ tsp ground ginger
½ tsp coarse salt
¼ tsp nutmeg
¼ tsp cayenne pepper, or to taste
¼ tsp maple extract (optional, but amazing!)
4 cups pecan halves (about 20 oz)
⅓ cup water
Sugar Finish Mixture (optional)
½ cup white sugar
½ cup brown sugar
1 tsp cinnamon
Instructions
Combine Syrup Mixture ingredients in the Instant Pot. Using the display panel select the SAUTE function and adjust to MORE or HIGH.
Add pecans and cook and stir constantly for 5 minutes, or until pecans are tender.
Add water to the pot and stir to combine.
Turn the pot off by selecting CANCEL, then secure the lid, making sure the vent is closed.
Using the display panel select the MANUAL function*. Use the +/- keys and program the Instant Pot for 8 minutes.
When the time is up, quick-release the pressure, then stir to combine.
Using a slotted spoon, carefully remove pecans to parchment-lined baking sheet in a single layer.
Bake at 300 degrees for 10 minutes, then stir. Bake an additional 5 minutes, watching carefully for signs of burning.
(Optional) Remove from oven and allow to cool for 5 minutes, then mix Sugar Mixture ingredients in a gallon bag and add pecans, shaking to coat.
Spread pecans evenly on parchment and allow to cool before packaging.
Watch the recipe video here: