Big Mac Dippers
Check out these - crispy, fried, cheesy circles of joy. Slathered with everyone's favourite "secret" sauce these are the perfect snack for literally any occasion.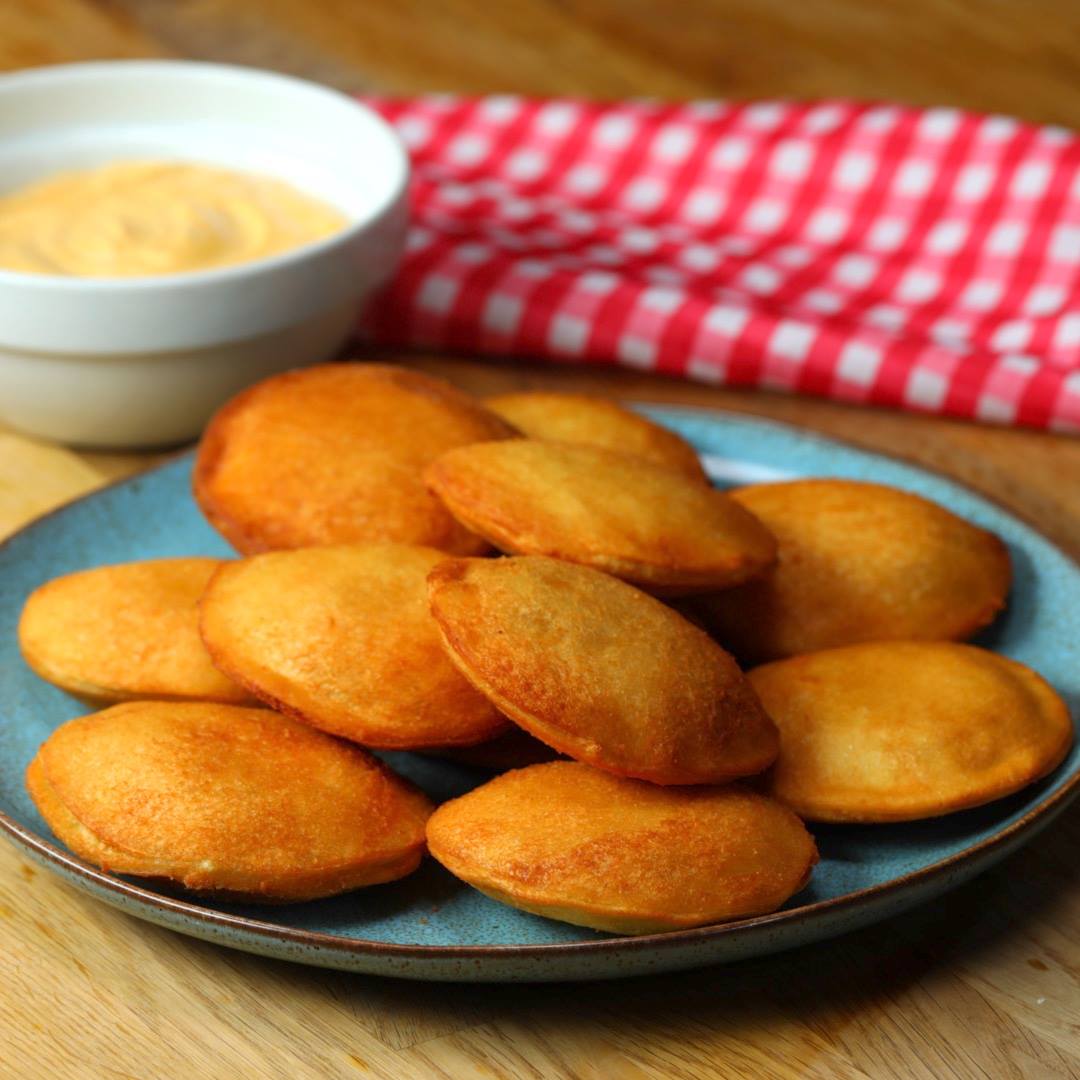 Ingredients
500g beef mince
1 tbsp salt
1 tsp pepper
24 slices white bread
2 tbsp flour
3 tbsp water
American cheese, cut into circles
300g mayo
2 tsp mild mustard
1 tbsp gherkin relish
2 tsp white vinegar
1 ½ tsp onion powder
1 ½ tsp garlic powder
½ tsp smoked paprika
½ tsp salt
1 tsp sugar
Instructions
Mix the mince together with the salt and pepper. Form into 12 small patties.
Fry them each in a frying pan for around 30 seconds on each side then remove and cool.
With a large cookie cutter cut circles out of the bread slices and squash them with a rolling pin.
Whisk together the flour and water.
Place a burger on top of a round of bread and a small circle of American cheese on top. Brush the paste around the edge and place another piece of bread on top, then pinch them together to seal the burger and cheese inside. Repeat 12 times.
Set them aside and whisk together the ingredients for the big mac sauce.
Heat the oil to 170°C/340°F. Fry in batches until golden and crisp.
Dip in the sauce.
Watch the recipe video here:
Big Mac Dippers

Posted by Twisted on Wednesday, September 5, 2018