Instant Pot Elvis-Style Steel Cut Oatmeal
This creamy confection would make The King proud.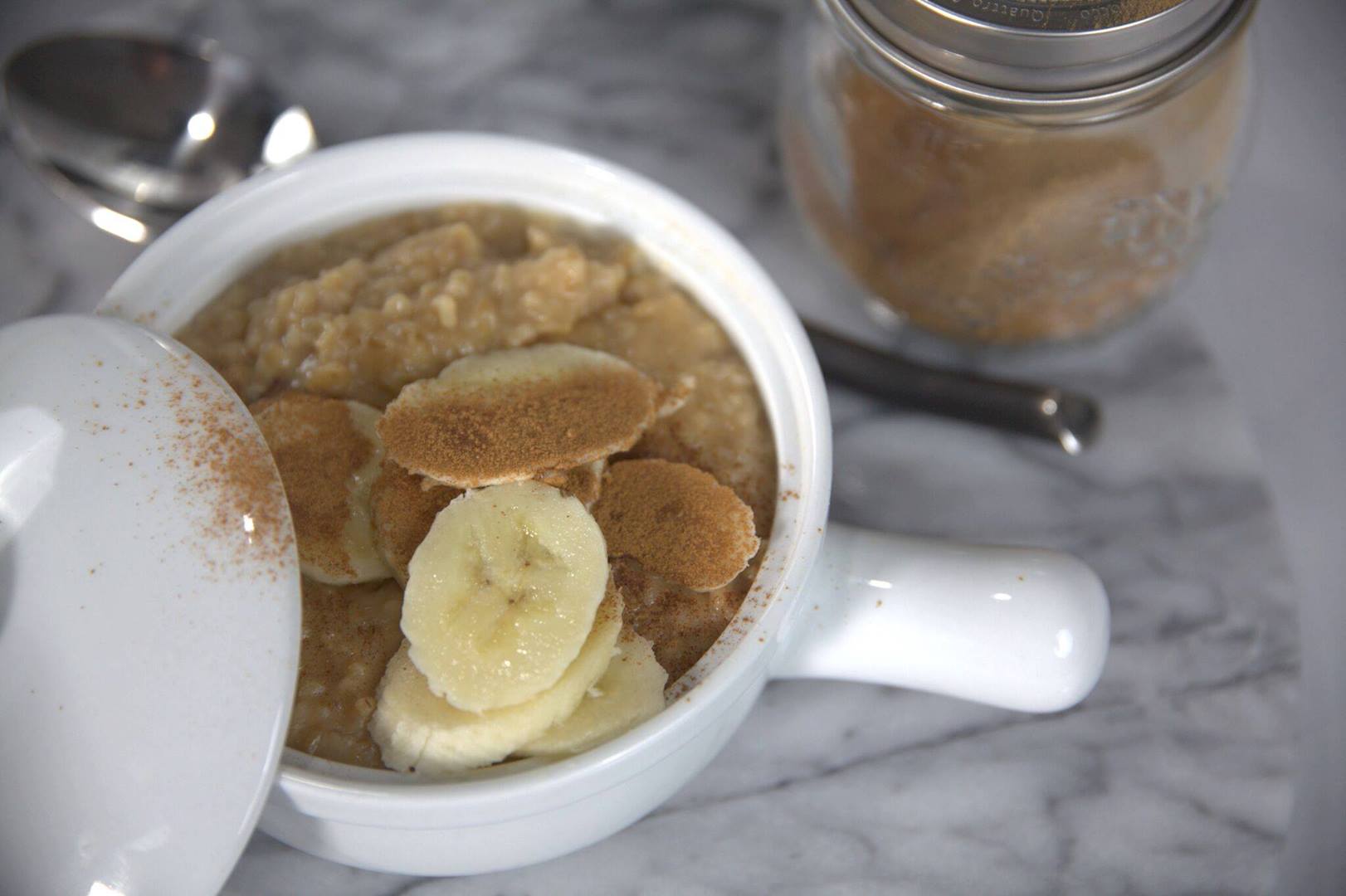 Ingredients
2 tbsp butter
1½ cups steel-cut oats
4½ cups water
½ tsp kosher salt
⅓ cup brown sugar
⅓ cup peanut butter
2 bananas, sliced
Cinnamon, for serving
Half and half or cream, for serving (optional)
Instructions
Add butter to the Instant Pot. Using the display panel select the SAUTE function.
When butter melts, add the oats and saute, stirring often, for about 5 minutes or until lightly toasted and fragrant.
Add the water and salt and stir to combine, ensuring all oats are submerged.
Turn the pot off by selecting CANCEL, then secure the lid, making sure the vent is closed.
Using the display panel select the MANUAL function*. Use the +/- keys and program the Instant Pot for 12 minutes.
When the time is up, let the pressure naturally release for 10 minutes, then quick-release the remaining pressure.
Stir the oatmeal to incorporate remaining liquid, then stir in brown sugar and peanut butter until combined.
Serve hot topped with bananas, a sprinkle of cinnamon and a drizzle of half and half or cream (optional).
Watch the recipe video here:
This creamy confection would make The King proud.RECIPE: http://chopsecrets.com/instant-pot-elvis-style-steel-cut-oatmeal/

Posted by Chop Secrets on Sunday, May 12, 2019