Give Yourself A Treat, Try This Malibu Sunset Cocktail
An easy way to impress people with your bar-tending skills is to make a gorgeous layered drink like this Malibu Sunset Cocktail. The blending of the coconut, pineapple and grenadine make the perfect drink that will make you feel like you are sitting on a beach. Try it out tonight and get that vacation feel without having to spend all the money.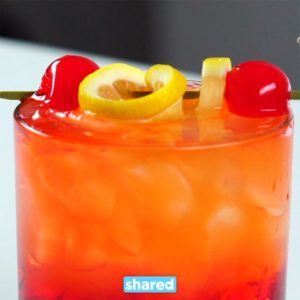 Ingredients
1 ounce Malibu rum with coconut liqueur
2 ounces pineapple juice
2 ounces grenadine
Maraschino cherries and orange slice
Instructions
Add your grenadine into a glass.
Add ice to fill glass.
Add the rum.
Pour in the pineapple juice.
Garnish with maraschino cherries and an orange slice and enjoy!
Watch the recipe video here: