Chocolate Lava Bake
This rich, melty lava bake is a chocolate lovers dream. Just don't forget the ice cream.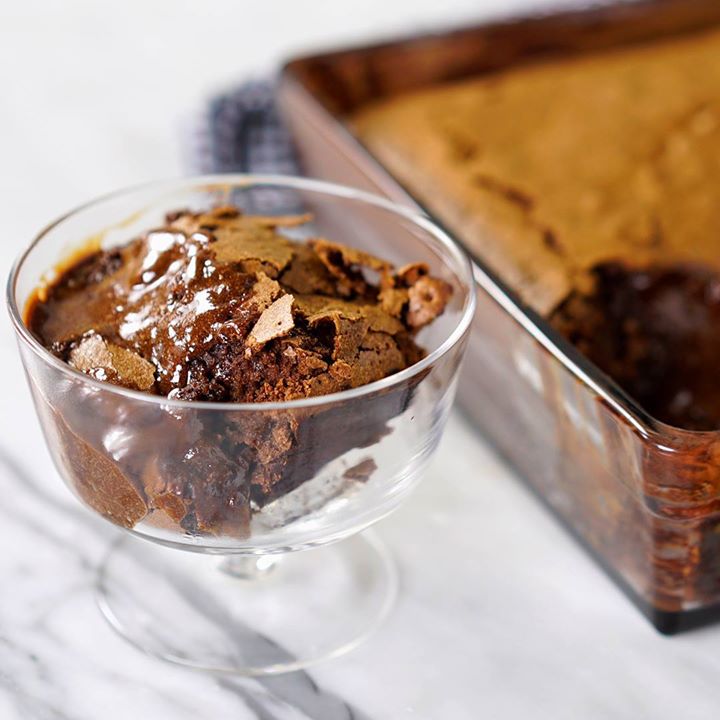 Ingredients
1 pound semisweet chocolate, chopped
8 egg yolks
1 cup sugar
1 cup unsalted butter, melted
1 cup white flour
8 egg whites
Instructions
Preheat oven to 350 degrees.
Melt the chocolate in a double boiler. Set aside.
In a bowl, combine the egg yolks and sugar and beat with a whisk until the mixture becomes pale and fluffy. Add the butter and mix well. Add the flour and mix.
Add the melted chocolate and mix. Set aside.
Beat the egg whites until stiff and combine with the chocolate mixture.
Pour into a greased baking pan sprinkled with cocoa.
Bake for 25 minutes. Serve hot with ice cream.
Watch the recipe video here:
This rich, gooey, chocolate mess is not complete without a scoop of ice cream.Full Recipe: taste.md/2Fik9KR?: Tastemade Brasil

Posted by Tastemade on Thursday, January 25, 2018