Whole Lemon Bars
Whole Lemon Bars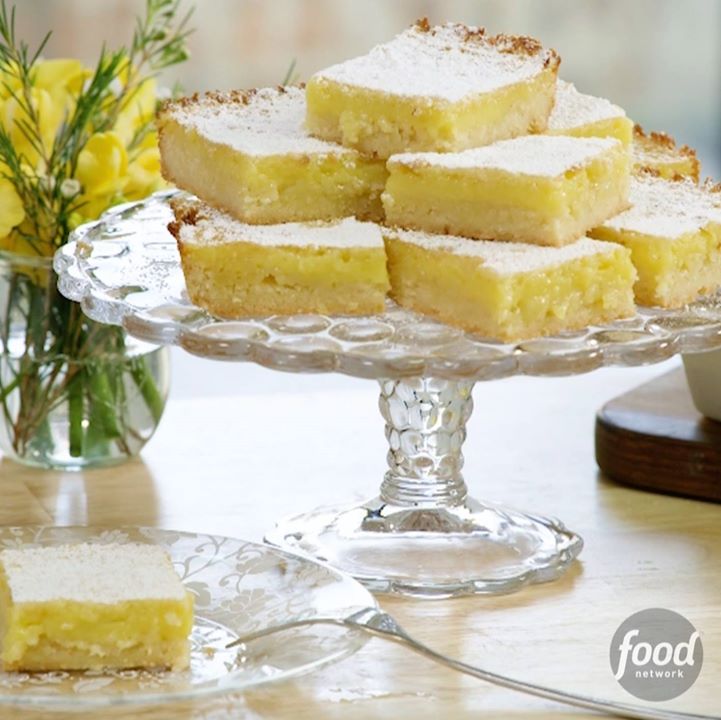 Ingredients
Crust:
2 sticks (8 ounces or 227 grams) unsalted butter, plus more for the baking dish
½ cup (100 grams) granulated sugar
2 cups (256 grams) all-purpose flour
⅛ teaspoon kosher salt
Lemon Filling:
1 average-sized (about 4½ ounces or 130 grams) lemon, rinsed and dried
1½ cups (300 grams) granulated sugar
1 stick (4 ounces or 115 grams) unsalted butter, cut into chunks
4 large eggs
2 tablespoons (14 grams) cornstarch
¼ teaspoon table salt
Powdered sugar, for dusting
Instructions
For the crust: Butter a 13-by-9-inch baking dish and set aside. Add the butter and granulated sugar to the bowl of a stand mixer fitted with a paddle attachment and combine until light and fluffy. In a separate bowl, combine the flour and salt and slowly add to the butter mixture until just combined. Pour the dough into the prepared baking dish and press, making sure the dough comes up the sides of the dish around the edges about ½ inch. Refrigerate for 30 minutes.
Preheat the oven to 350 degrees F. Bake the dough until lightly browned, 15 to 20 minutes. Cool on a wire rack. (Leave the oven on.)
For the lemon filling: Cut the lemon in half and slice the lemon halves into thin wheels; remove any seeds. Toss the lemon wheels (with flesh and peel), granulated sugar and chunks of butter into the bowl of a food processor. Process, scraping down the sides as needed, until the lemon is thoroughly pureed. Add the eggs, cornstarch and salt and pulse until the batter is smooth. Pour into the prepared crust.
Bake until the filling is set, 35 to 40 minutes. You can test this by bumping the pan a little; it should only jiggle slightly. In my oven, I find that the point at which the filling is set is also when it starts to get very light brown on top.
Watch the recipe video here: