Easy Caramel Sauce
There's a reason so many fans love The Pioneer Woman - Ree Drummond's Easy Caramel Sauce!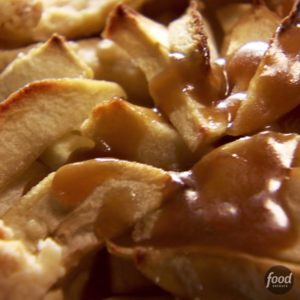 Ingredients
1 packed cup brown sugar
½ cup half-and-half
4 tablespoons butter
Pinch salt
1 tablespoon vanilla extract
Instructions
Mix the brown sugar, half-and-half, butter and salt in a saucepan over medium-low heat. Cook while whisking gently for 5 to 7 minutes, until it gets thicker. Add the vanilla and cook another minute to thicken further. Turn off the heat, cool slightly and pour the sauce into a jar. Refrigerate until cold.
Watch the recipe video here:
There's a reason so many fans love The Pioneer Woman – Ree Drummond's Easy Caramel Sauce! Get more of Ree's best recipes every Saturday at 10a|9c!Save the recipe: https://foodtv.com/2NIAlfG

Posted by Food Network on Tuesday, September 3, 2019