Caramel Apple Crack
Three words: caramel. apple. crack.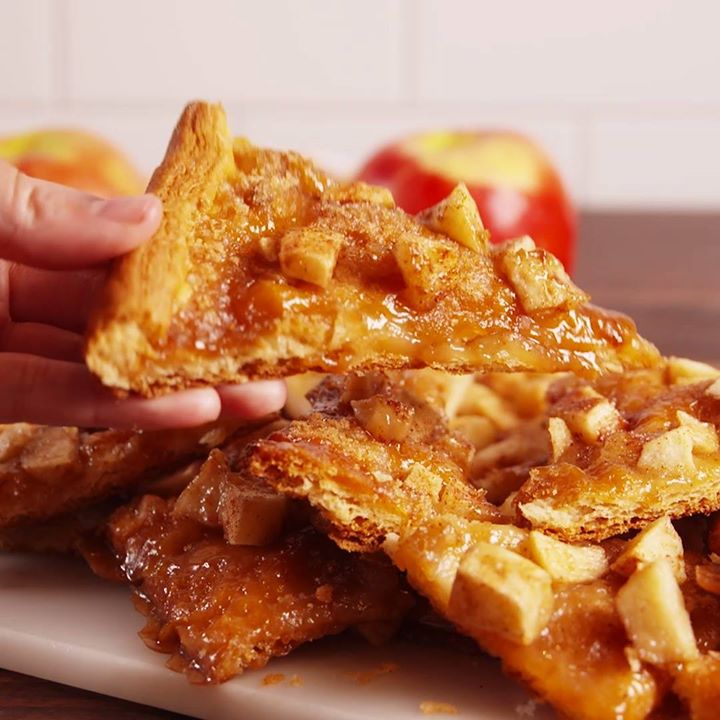 Ingredients
1 8 oz. tube crescent dough
1 apple, cored, peeled and chopped into ½ inch pieces
½ c. brown sugar
¼ c. cinnamon sugar
Pinch kosher salt
¼ c. Caramel
Instructions
Preheat oven to 375°. Line a baking sheet with parchment and spray with cooking spray. Set aside.
Roll out crescent rolls onto parchment. Pinch seams to make one single sheet. Prick all over with a fork. Top with a single layer of brown sugar, doing your best to cover all over.
Top with apples distributing evenly, then sprinkle cinnamon sugar on top. Drizzle caramel on top. Bake until golden, 22 to 25 minutes.
Let cool completely before slicing into pieces and serving.
Watch the recipe video here: