Instant Pot Cinnamon Apple Dumplings
Try adding a dollop of whipped cream and some caramel sauce. So good!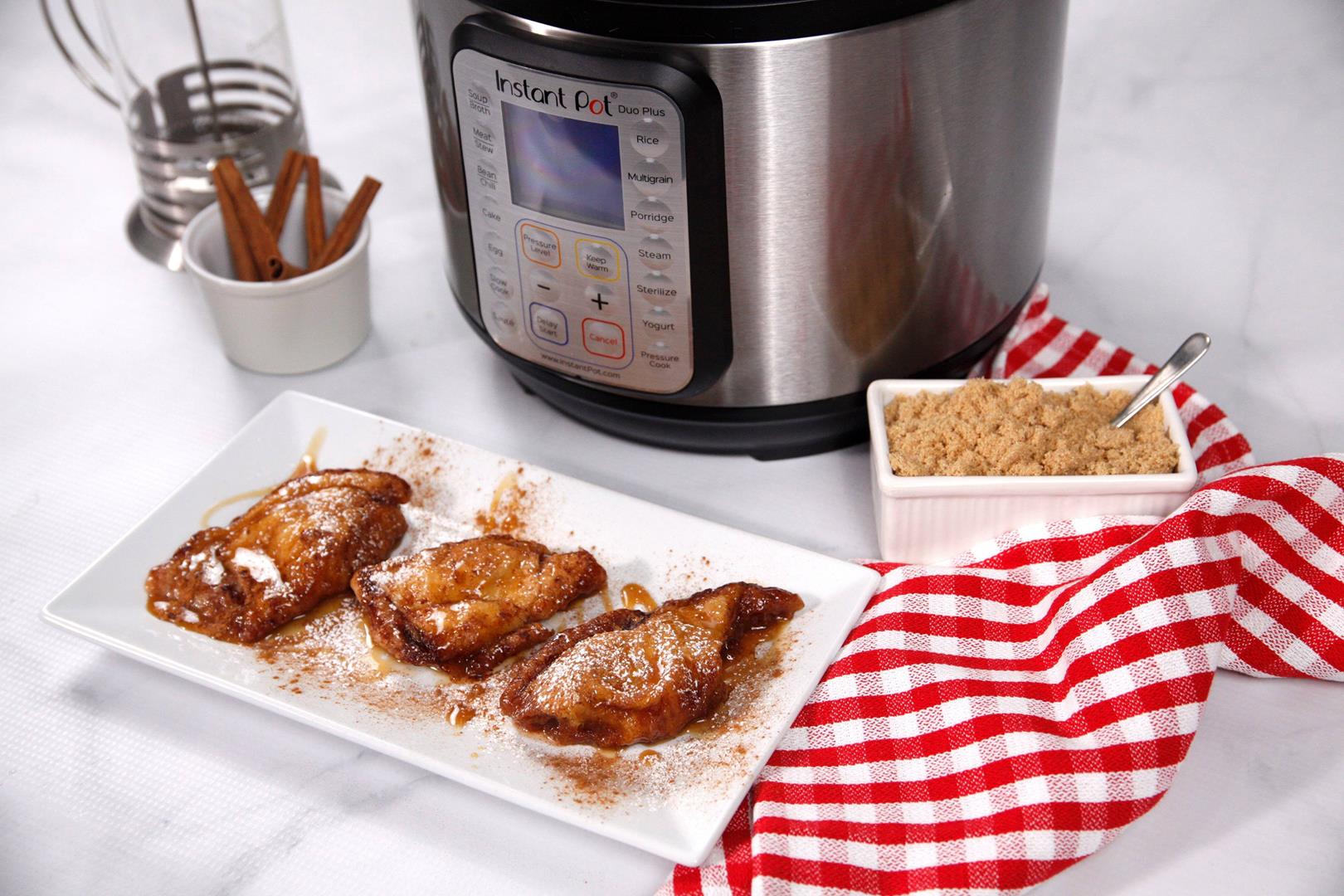 Ingredients
1 8 oz can crescent rolls
1 large Granny Smith apple, peeled, cored and cut into 8 wedges
4 tbsp butter
½ cup brown sugar
½ tsp vanilla extract
1 tsp ground cinnamon
pinch ground nutmeg
1 cup apple cider
Instructions
Open crescent rolls and separate into 8 triangles. Roll each wedge of apple in 1 crescent roll.
Add butter to the Instant Pot. Using the display panel select the SAUTE function.
When butter is about HALF melted, turn off the pot by selecting CANCEL.
Add sugar, vanilla and spices and stir until fully melted and incorporated. Add apple cider and stir to combine.
Add dumplings in a single layer, then secure the lid, making sure the vent is closed.
Using the display panel select the MANUAL function*. Use the +/- keys and program the Instant Pot for 10 minutes.
When the time is up, let the pressure naturally release until the pin drops (for 15 minutes, whichever comes first).
Open the pot and let the dumplings cool and set for 3-5 minutes.
Remove dumplings and serve topped with any juices remaining in the pot.
Serve with whipped cream or ice cream (optional).
Watch the recipe video here: