Instant Pot Cilantro Lime Chicken
It delivers big flavor to otherwise boring chicken breasts.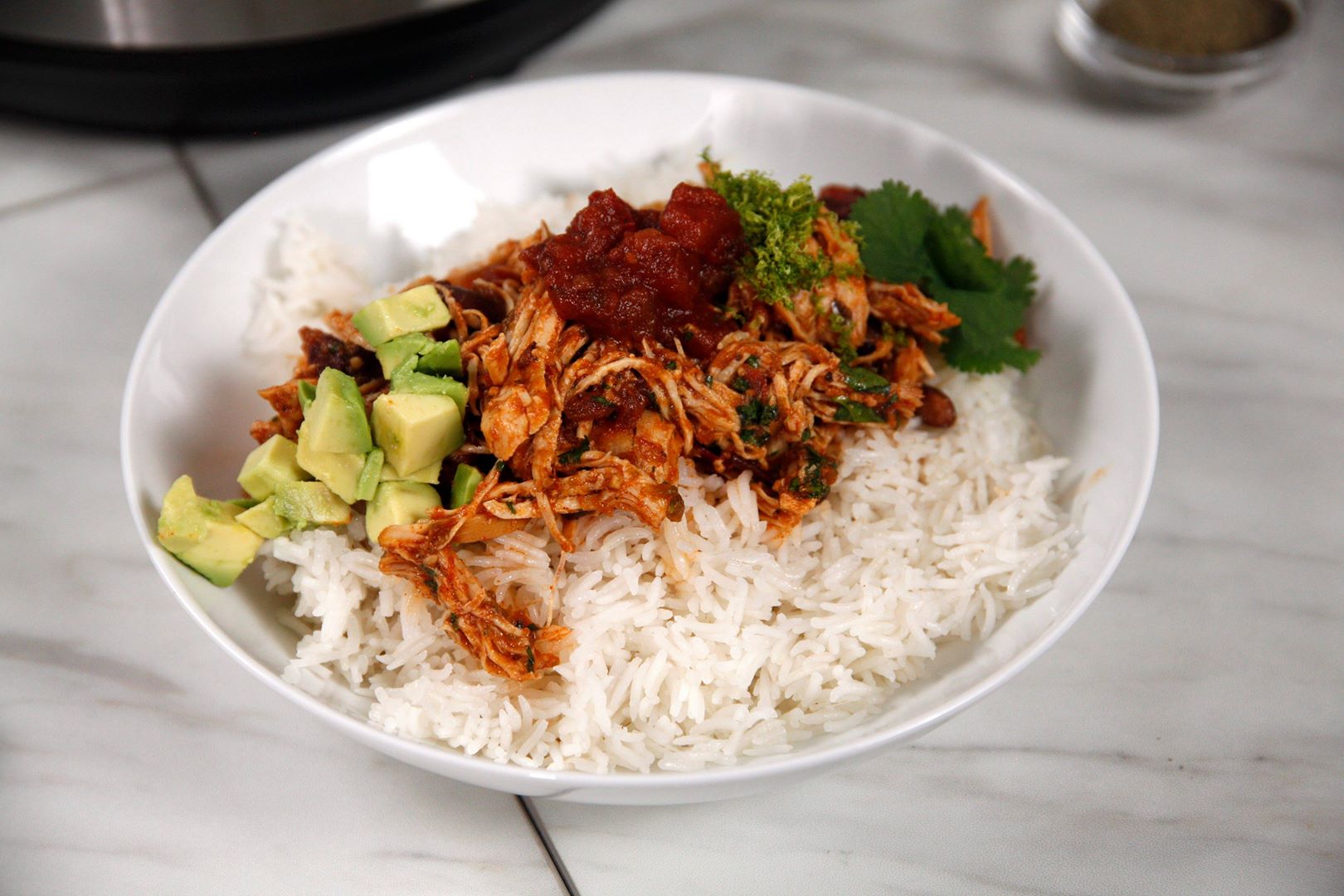 Ingredients
Pot Mixture:
3 cups fresh salsa (24 oz)
1 1 oz package taco seasoning
Zest and juice of 1 lime
¼ cup water
1 15 oz can black beans, rinsed and drained
2 lbs boneless skinless chicken breasts
1 jalapeno, seeded and diced (optional)
To Finish:
½ cup chopped fresh cilantro
White rice, quinoa, or tortillas (optional)
Avocado, lime wedges, sour cream, shredded cheese (optional)
Instructions
Add Pot Mixture ingredients to the pot and stir to combine.
Secure the lid, making sure the vent is closed.
Using the display panel select the MANUAL function*. Use the +/- keys and program the Instant Pot for 12 minutes.
When the time is up, let the pressure naturally release for 10 minutes, then quick-release the remaining pressure.
Carefully remove the meat from the pot to a cutting board and shred.
Return the shredded meat to the pot and add cilantro. Stir to combine.
(Optional) Serve over rice, quinoa or in warmed tortillas. Garnish with lime wedges and cheese.
Watch the recipe video here: