Instant Pot Caprese Garlic Butter Portobellos
Make a melty caprese salad inside a portobello mushroom cap.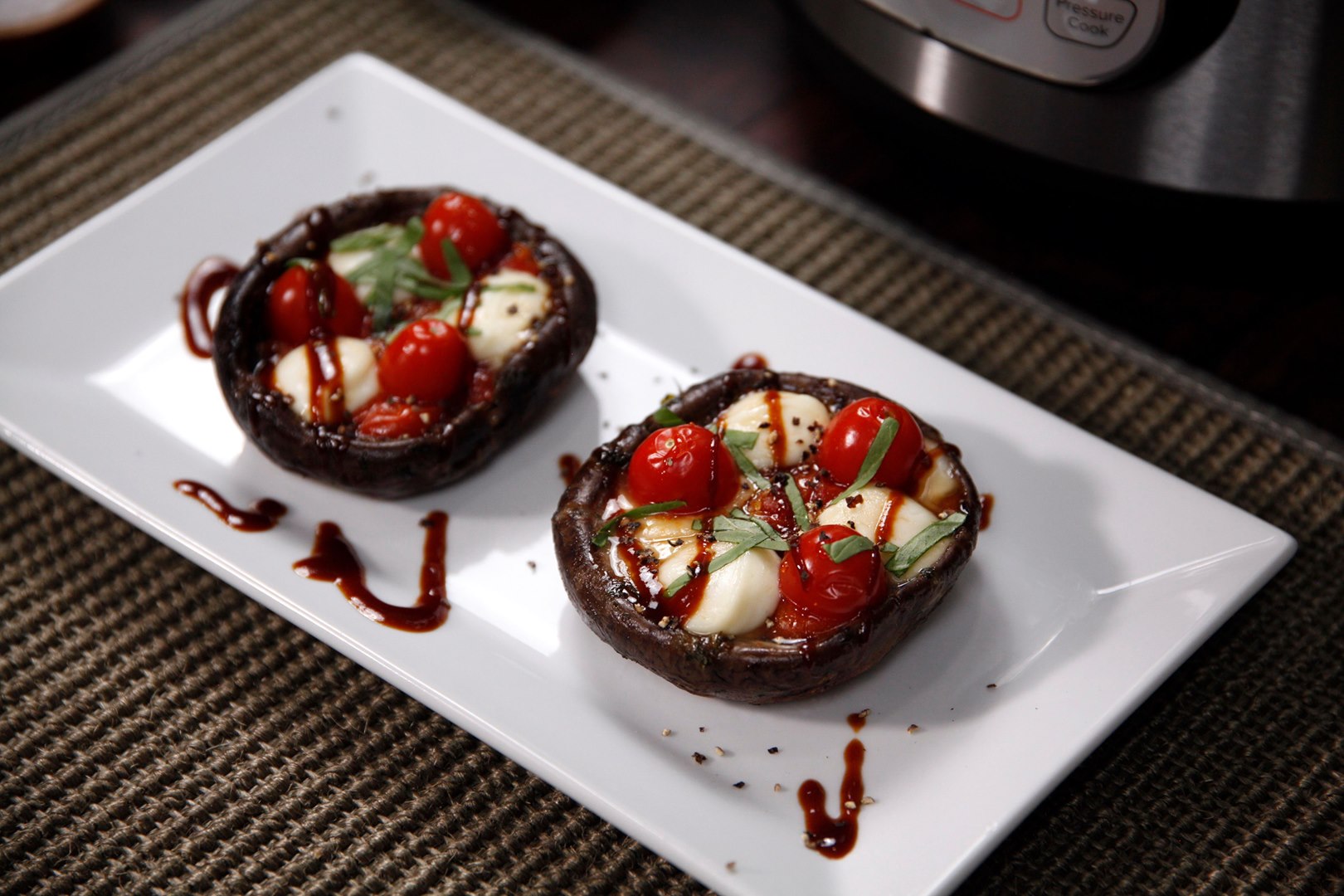 Ingredients
2 tbsp butter, melted
1 tsp garlic powder
2 tsp finely minced parsley
3 3-4" diameter portobello mushrooms, stem removed
6 cherry or grape tomatoes, halved
3 oz pearl mozzarella (or other small mozzarella cut into ½″ pieces
1 cup water
Balsamic glaze
1 tbsp fresh basil, cut into ribbons
Instructions
In a small bowl, melt butter. Add garlic powder and minced parsley and stir to combine.
Brush both sides of the portobellos with the garlic butter and arrange in a steamer basket, stem side up.
Divide the tomato halves and mozzarella among the mushrooms.
Pour one cup of water in the Instant Pot and insert the steam rack. Carefully lower the steamer basket on to the steam rack.
Secure the lid, making sure the vent is closed.
Using the display panel select the MANUAL function*. Use the +/- keys and program the Instant Pot for 10 minutes.
When the time is up, quick-release the pressure.
Carefully remove the mushrooms from the pot. Drizzle with balsamic glaze and top with basil ribbons.
Serve warm.
Watch the recipe video here:
Make a melty caprese salad inside a portobello mushroom cap.RECIPE: http://chopsecrets.com/instant-pot-caprese-garlic-butter-portobellos/

Posted by Chop Secrets on Tuesday, July 16, 2019