Ice Cube Summer Berry Cheesecakes
Pop chocolates out carefully and trim excess chocolate if needed.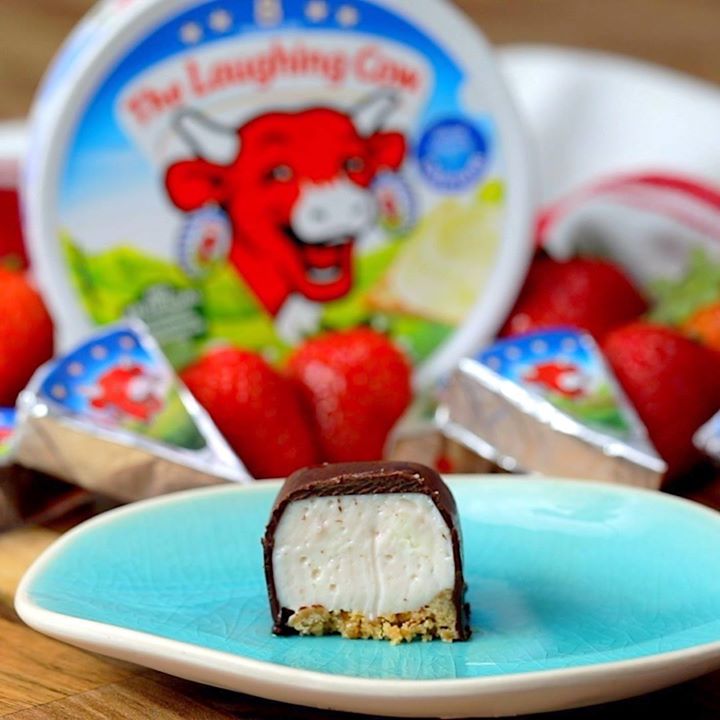 Ingredients
250g dark chocolate, finely chopped
1 tbsp coconut oil
225g strawberries
2 tbsp sugar
16 Laughing Cow Triangles Original
1 can condensed milk
2 tbsp lemon juice
1 tsp vanilla
115g crushed digestive biscuits
55g unsalted butter, melted
Instructions
In a microwavable jug, add 250g chocolate and coconut oil. Microwave on high for 2 minutes until completely melted. Pour into the ice cube tray and tilt tray in all directions, allowing chocolate to cover the sides. Flip trays upside down to let excess chocolate drip out. Then refrigerate for 5 minutes.
Mix digestive biscuits and butter until combined. Set aside.
Add strawberries and sugar to a pot. Cook over medium heat until reduced by half and thick. Pass through a sieve to remove any large bits and seeds. Cool.
Whisk together Laughing Cow, strawberry puree, condensed milk, lemon juice and vanilla. Fill each ice cube mould ¾ way with cheesecake mix. Top with digestive biscuit mix. Chill in the fridge until completely set, then carefully pop out and serve!
Watch the recipe video here: