Ham and Cheese French Toast Pockets
Ham and cheese are a sandwich classic. Stuffed between two pieces of bread into a little parcel dipped in French toast mix and fries make it an even better sandwich. Fill it with a number of different options but ham and cheese is one of our favourites!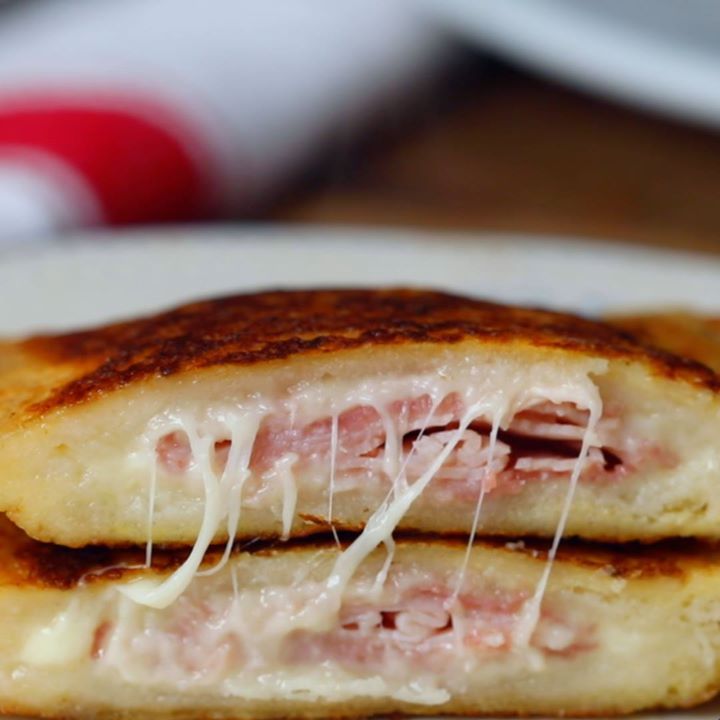 Ingredients
8 slices bread
16 slices mozzarella
8 pieces of ham
3 eggs
1 cup milk
½ tsp salt
¼ tsp peper
Butter
Instructions
Cut the crust off one piece of bread, and lay one slice of mozzarella down, followed by ham and another piece of cheese.
Top with another crustless piece of bread and using your fingers press round the edge to form the piece of bread together. Repeat.
In a large bowl,dd your eggs, milk, cinnamon and vanilla to a bowl and whisk thoroughly.
Dunk your stuffed breads into the mix and coat properly.
Add your butter to a pan, when melted add your french breads and fry until nice and golden on both sides.
Enjoy!
Watch the recipe video here: