Giant Cornbread Bowl
A completely edible BBQ bowl?! Can we get an amen?!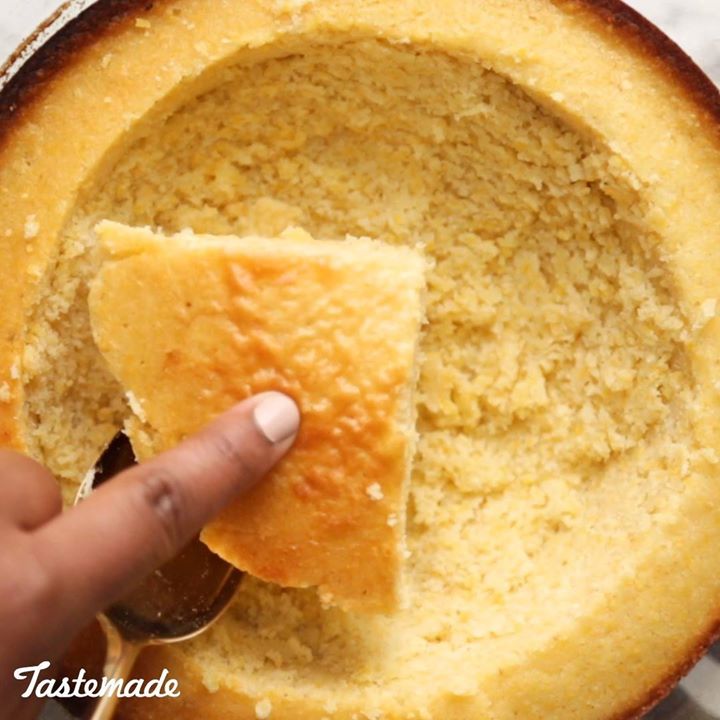 Ingredients
Cornbread:
½ cup unsalted butter, melted
½ cup sugar
2 eggs
1½ cups milk
1½ cups flour
1 cup cornmeal
2 teaspoons baking powder
½ teaspoon salt
Mac & cheese:
½ pound macaroni, cooked
2 tablespoons butter
2 tablespoons flour
1 cup milk
2 cups cheddar cheese, shredded
1 teaspoon salt
Instructions
Preheat oven to 350 degrees.
In a large oven-safe bowl, add melted butter and sugar. Whisk until combined. Add eggs and milk. Add flour, cornmeal, baking powder and salt. Whisk until smooth. Bake 20 to 25 minutes until golden brown and a toothpick inserted in the middle comes out clean. Let cool.
Heat a large pot over medium heat. Add butter and melt. Whisk in flour until a thick paste forms. Slowly whisk in milk, 1 cup of cheese and salt. Bring to a low simmer and allow sauce to thicken. Add cooked macaroni and remaining cup of cheese. Stir until cheese is melted.
Using a paring knife, cut a large hole in the center of your cornbread, leaving about a 1-inch rim around the edge. Scoop out the center. Add macaroni to the center of the cornbread bowl. Serve with ribs, barbecue sauce and jalapeños.
Watch the recipe video here:
A completely edible BBQ bowl?! Can we getta AMEN?Taste for Yourself: taste.md/2x710fo

Posted by Tastemade on Tuesday, May 22, 2018