Good Morning Muffins
Good Morning Muffins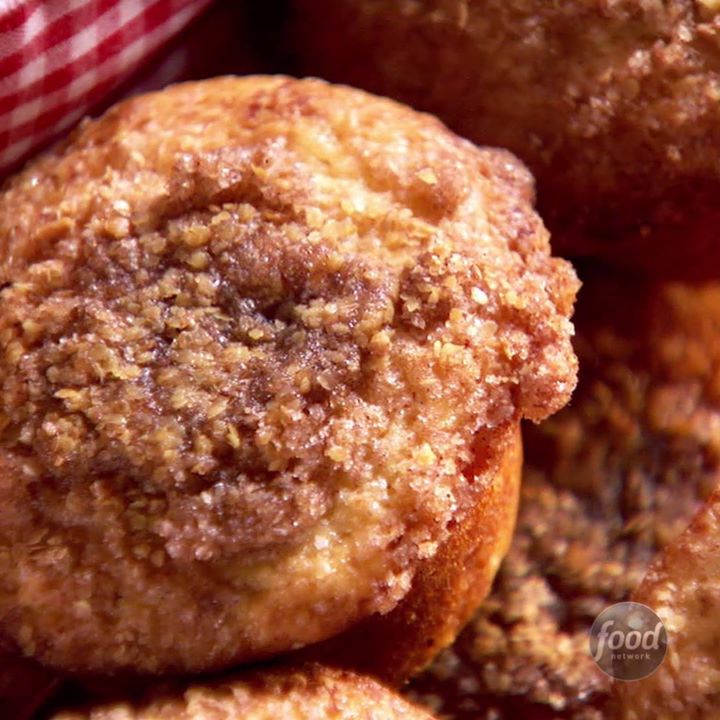 Ingredients
Muffin Batter:
4 cups all-purpose flour
Generous ½ cup granulated sugar
2 tablespoons baking powder
4 tablespoons unsalted butter
¼ cup shortening
1½ to 2 cups sweet orange marmalade (use 2 cups if you like the bitter marmalade taste, less if you don't)
1 cup orange juice
2 teaspoons vanilla extract
3 whole eggs, beaten
Topping:
½ cup granulated sugar
¼ cup brown sugar
2 tablespoons melted butter
1 teaspoon ground cinnamon
1 teaspoon ground nutmeg
½ teaspoon salt
Wheat germ, for sprinkling
Instructions
Preheat the oven to 375 degrees F.
For the muffin batter: Sift together the flour, granulated sugar and baking powder. Place the flour mixture in a mixing bowl. Use a pastry cutter to mix in the butter and shortening.
Mix the marmalade, orange juice and vanilla in a small bowl. Pour the marmalade mixture into the flour mixture. Pour the eggs into the bowl. Mix all ingredients together gently, using fewer than 10 large strokes.
For the topping: Mix the granulated sugar, brown sugar, butter, cinnamon, nutmeg and salt in a small bowl.
Fill muffin pans with batter. Sprinkle 1 heaping teaspoon of topping ingredients over each muffin. Sprinkle ½ teaspoon wheat germ over the top for extra crunch if desired.
Bake until done, 20 to 22 minutes. Remove the muffins from the pan and cool on a wire rack. Eat warm or at room temperature.
Watch the recipe video here: