Fresh Herb Falafel
Once you make this falafel recipe, you'll never impulse buy it on the street again. A coarse texture is absolutely key; if the chickpeas are too finely chopped, the falafel will be dense.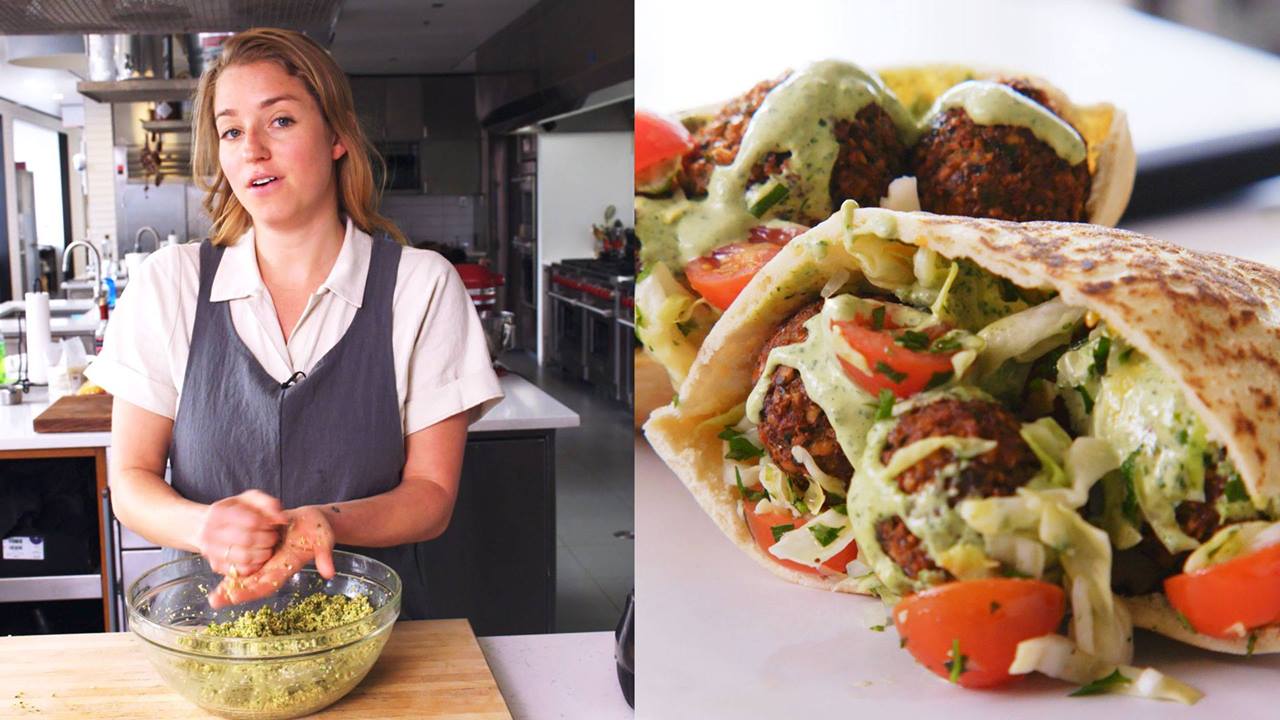 Ingredients
8 ounces dried chickpeas, soaked overnight, drained
½ onion, coarsely chopped
1 jalapeño, coarsely chopped
1 garlic clove, crushed
¾ cup chopped fresh cilantro
½ cup chopped fresh parsley
3 tablespoons chickpea flour
2½ teaspoons kosher salt
1 teaspoon baking powder
1 teaspoon ground cardamom
½ teaspoon ground cumin
Vegetable oil (for frying; about 8 cups)
Shredded Cabbage Salad with Pomegranate and Tomatoes
Spiced Green Tahini Sauce
Warm thick pita with pockets (for serving)
Special Equipment
Instructions
Pulse chickpeas in a food processor, scraping down sides as needed, until they resemble finely chopped nuts (the texture should be uneven, with some slightly larger pieces visible), about 1 minute. Transfer to a large bowl.
Pulse onion, jalapeño, garlic, cilantro, and parsley in food processor, scraping down sides as needed, until coarsely chopped, about 1 minute. Mix into chickpeas, then mix in chickpea flour, salt, baking powder, cardamom, and cumin. Form into ping-pong–size balls.
Pour oil into a large heavy pot to a depth of 3". Fit pot with thermometer and heat oil over medium-high until thermometer registers 330°. Working in batches, cook falafel, turning occasionally, until deep brown and crisp, about 5 minutes. Transfer to paper towels; let sit 5 minutes. Serve falafel with salad, tahini sauce, and pita.
Watch the recipe video here: