Mini Jalapeno Popper Chicken Pies
Mini Jalapeno Popper Chicken Pies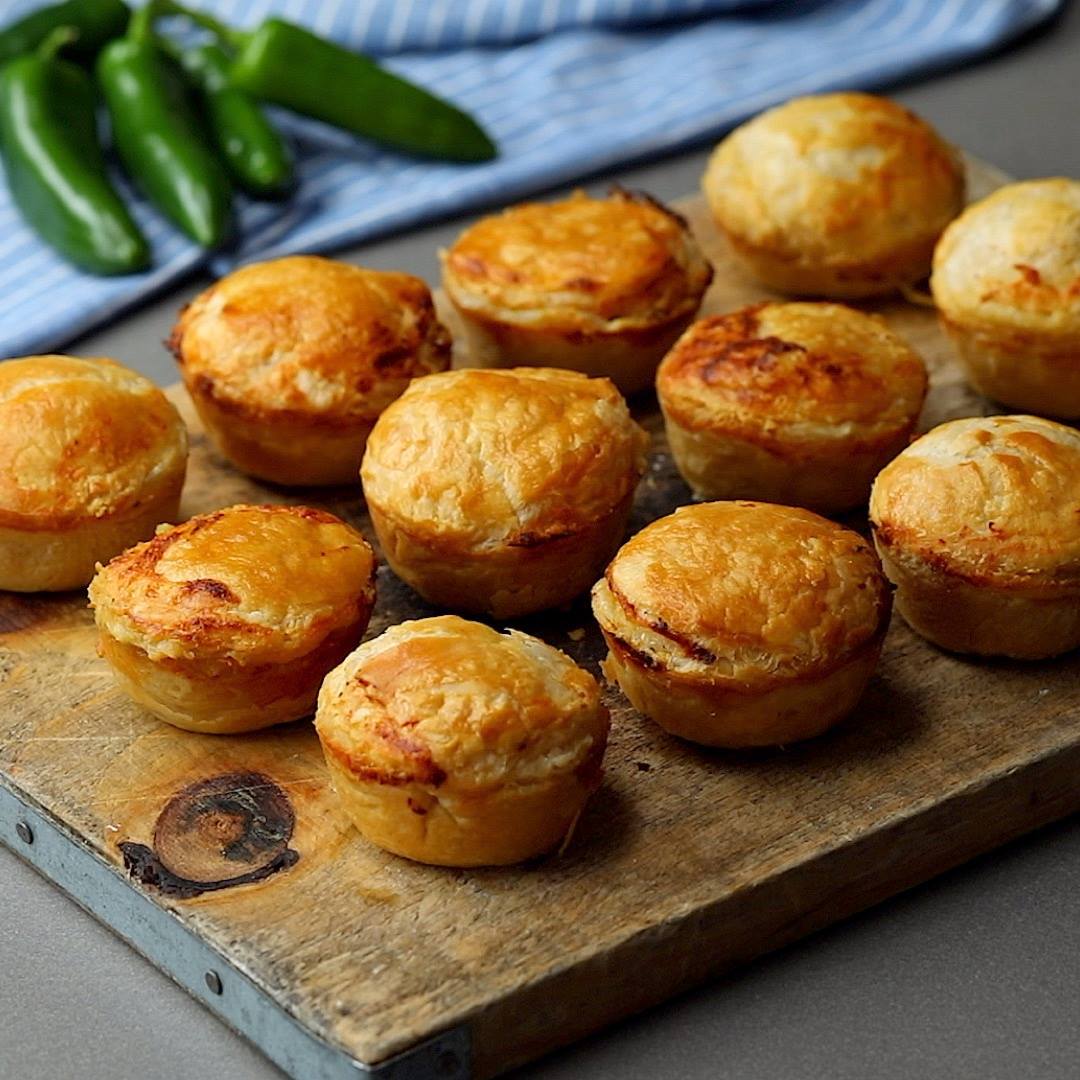 Ingredients
4 chicken breasts
Salt
Pepper
2 tbsp vegetable oil
50g butter
40g flour
300ml chicken stock
500ml cream
100g chopped jalapenos, pickled or fresh
1oog grated cheddar
50g grated mozzarella
20g grated parmesan
Puff pastry
1 egg, beaten with a splash of water
Instructions
Preheat the oven to 180°C/360°F.
Season the chicken breasts on both sides and fry on both sides until cooked through and piping hot. When cool enough to handle cut into small chunks.
Meanwhile, add the butter and garlic to the pan and fry on a low heat until fragrant. Add the flour and cook out for around a minute before slowly beating in the stock. Add the cream, cheese, jalapenos and chopped chicken. Stir everything together on a very gentle flame to make a smooth sauce.
Grease a 12 tin muffin tray. Use a cookie cutter to cut circles of pastry and press them into the holes, followed by a few spoonfuls of the jalapeno popper chicken mix.
Brush the rims of the pastry with egg wash and top with a smaller pastry lid. Brush with more egg wash.
Bake for around 30 minutes until golden and puffed up.
Watch the recipe video here: