Instant Pot Homemade Applesauce
Simple, wholesome ingredients that combine to make an easy treat.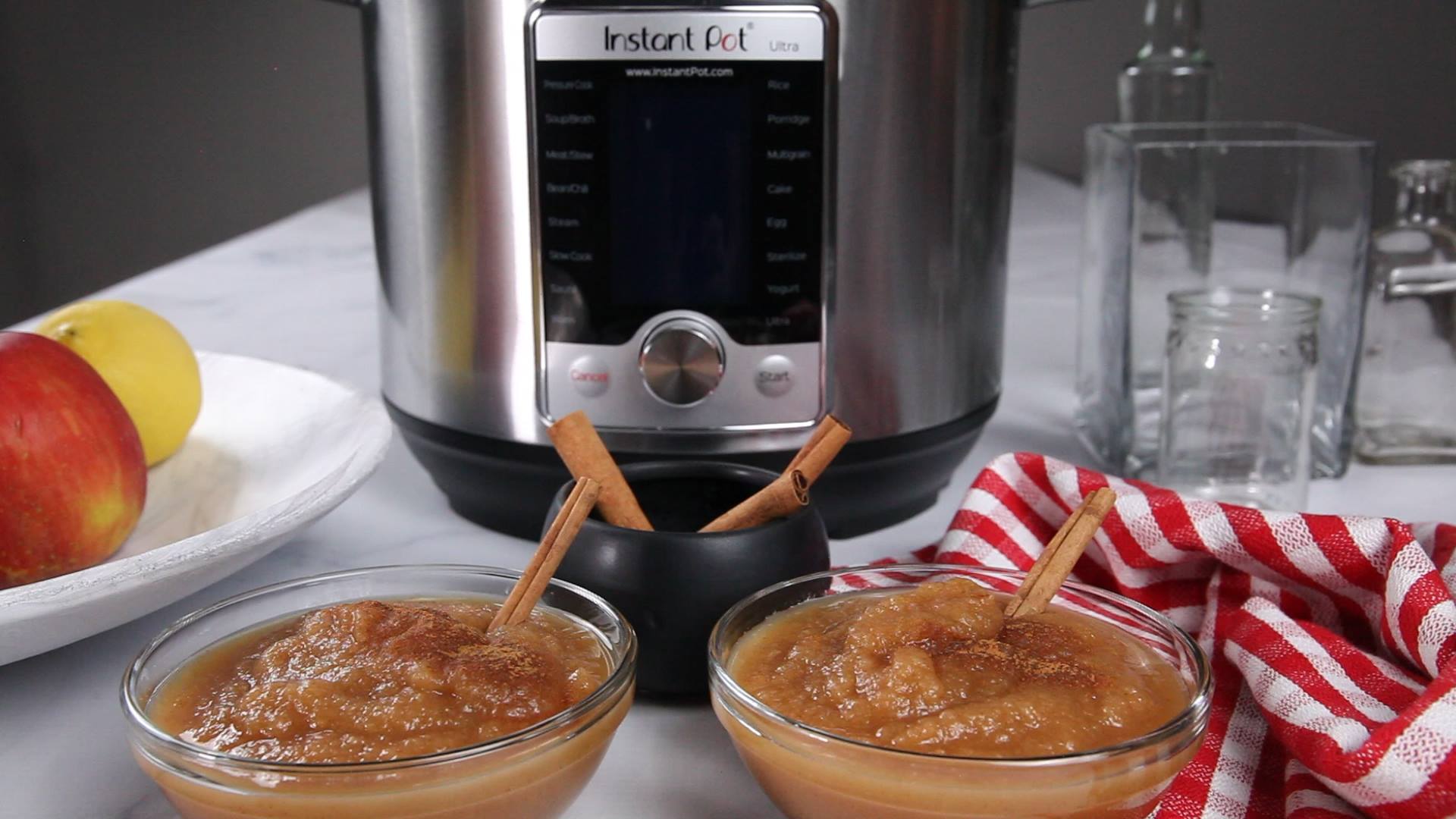 Ingredients
12 apples, peeled, cored and quartered (Fuji apples are delicious)
2 tbsp butter
1 tbsp cinnamon
1 tbsp honey
3 tbsp lemon juice
¼ tsp kosher salt
¾ water
Additional cinnamon and/or cinnamon sticks for garnish (optional)
Instructions
Put peeled and quartered apples in the Instant Pot. Add all remaining ingredients, then secure the lid, making sure the vent is closed.
Using the display panel select the MANUAL function*. Use the +/- keys and program the Instant Pot for 3 minutes.
When the time is up, let the pressure naturally release for 15 minutes, then quick-release the remaining pressure.
Use a slotted spoon to transfer cooked apples to a large-capacity blender or food processor.
Process until smooth and uniform. Add additional pot juices ¼ cup at a time to achieve desired consistency.
Serve warm or cold with additional cinnamon and/or cinnamon sticks for garnish.
Watch the recipe video here: