Cucumber Ginger Refresher
Start your new year off right with this bright and delicious cocktail that has no added sugar! Ketel One Vodka, made with 100% non-GMO grain.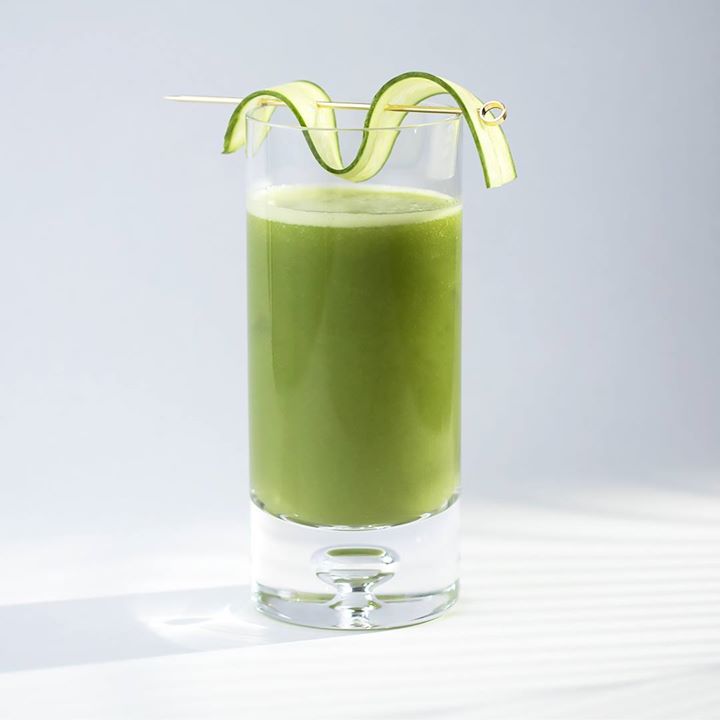 Ingredients
1" piece fresh ginger
1 English cucumber
1 Granny Smith apple
½ lime
¼ cup fresh mint leaves
¾ cup spring water
3 ounces Ketel One
Additional cucumber and mint for garnish
Instructions
Peel ginger and cut into small pieces.
Add ginger to a blender or juicer with cucumber, apple, a squeeze of lime juice, and mint.
Add spring water and pulse until liquified. Strain.
Using a mandoline, thinly slice cucumbers and thread through skewer to use as garnish.
Divide into 2 glasses and add 1.5 ounces of Ketel One to each. Serve with cucumber and mint garnish.
Watch the recipe video here:
Cucumber Ginger RefresherStart your new year off right with this bright and delicious cocktail that has no added sugar! Ketel One Vodka, made with 100% non-GMO grain.

Posted by Tasty on Saturday, January 20, 2018