Spiked Caramel Corn Shake
This shake made with Captain Morgan spiced rum and topped with homemade caramel corn is a home run!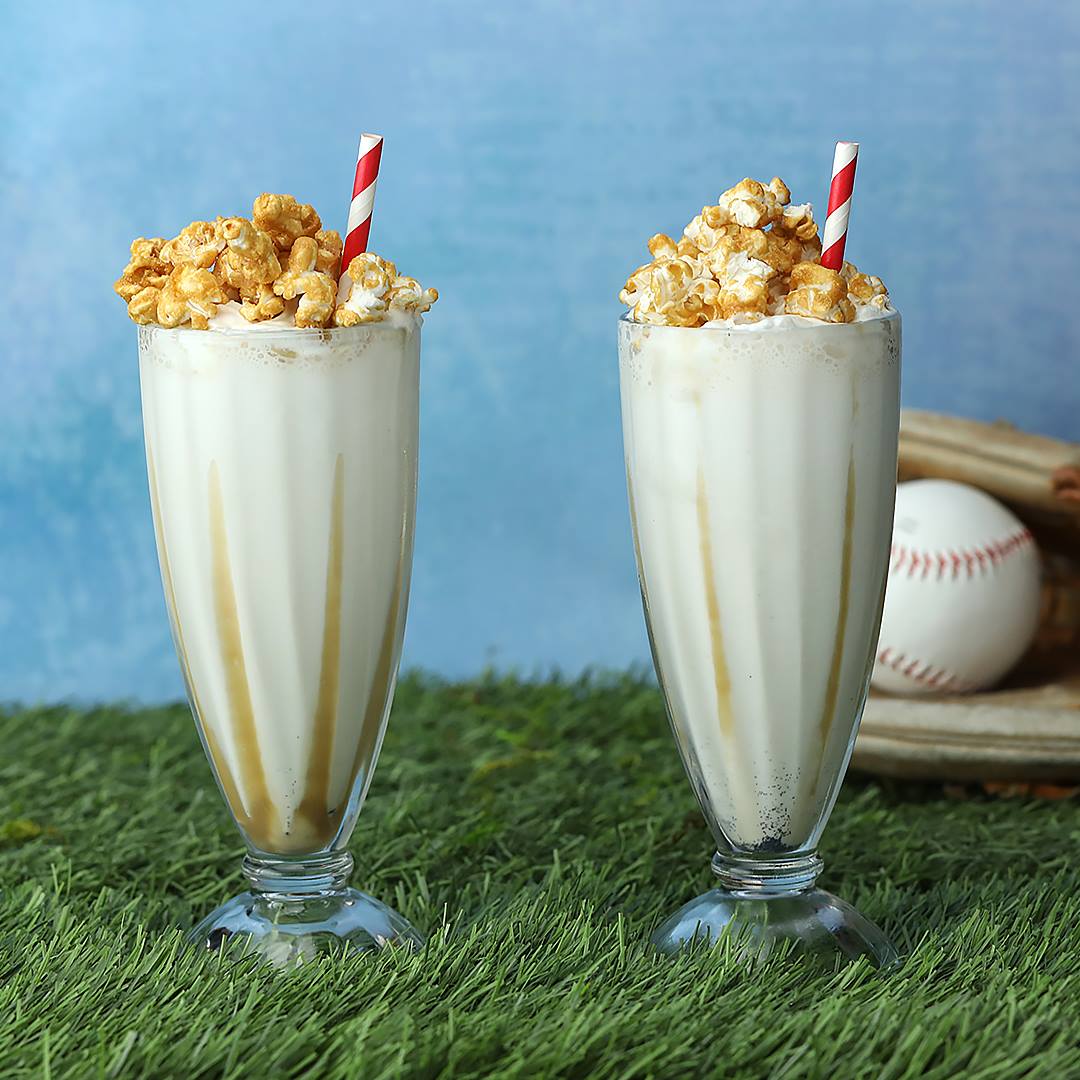 Ingredients
Caramel Corn/Sauce
5 cups fresh popped corn
⅓ cup roasted unsalted peanuts
½ cup light brown sugar
5 tablespoons unsalted butter
1 tablespoon corn syrup
¼ teaspoon salt
1½ tablespoon Captain Morgan Spiced Rum
¼ teaspoon baking soda
1½ tablespoon heavy cream
Shake
4 cups vanilla ice cream
¾ cup whole milk
6 ounces Captain Morgan rum
Whipped cream, optional
Instructions
Preheat oven to 250°F.
Line a baking sheet with parchment.
Over med-high heat, cook brown sugar, butter, and corn syrup. Bring to simmer and cook for 4 minutes.
Remove from heat and add baking soda and rum. Stir well. Reserve ¼ cup caramel.
Working quickly, mix popcorn and peanuts with remaining carmel, making sure to completely cover all the popcorn. Spread on baking sheet and dry out in about 15 minutes or until dry.
Add cream to remaining ¼ cup caramel and stir, then set aside.
Add 4 cups of vanilla ice cream to a blender with ¾ cup of whole milk and 6 ounces of Captain Morgan. Blend until creamy.
Divide remaining caramel sauce into 4 glasses and top with milkshake. Top with whipped topping and caramel corn, then serve with remaining caramel corn.
Watch the recipe video here:
Spiked Caramel Corn ShakeThis shake made with Captain Morgan spiced rum and topped with homemade caramel corn is a home run!

Posted by Tasty on Thursday, August 9, 2018