CHICKEN & BACON RANCH SLIDERS
Ranch dressing - ubiquitous, delicious, packed full of herbs, a creamy all-American classic. It's creator, Steve Henson, was a plumber in the Alaskan wilderness and it's been Americas most popular dressing since 1992, when it surpassed the entirely un-Italian "Italian Dressing" as the nations saucy sweetheart. Thanks again Wikipedia for being an inexhaustible source of dip-based anecdote. Our slant is mixing it with those fine bedfellows, chicken and bacon, and stuffing it in slider buns - you can thank us later.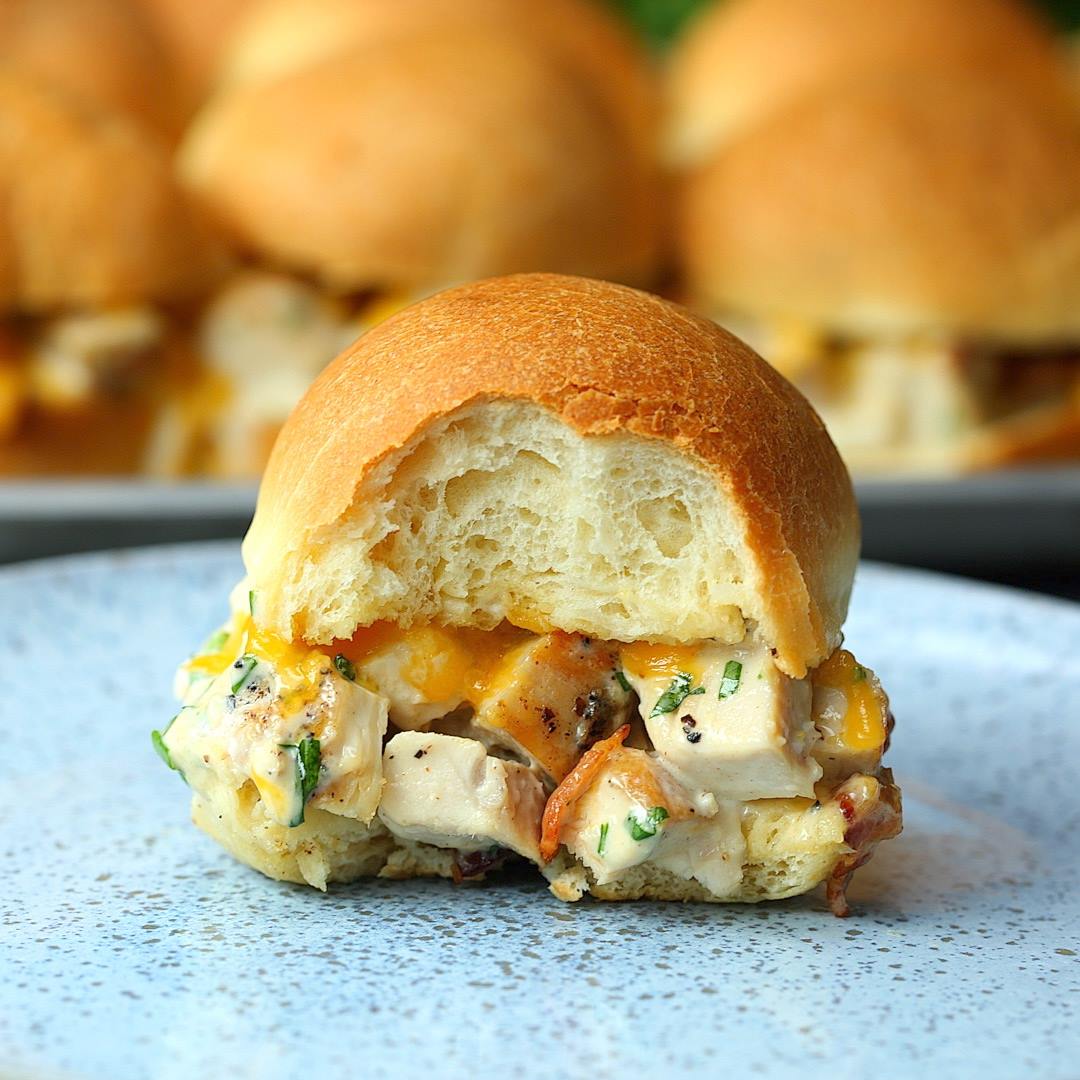 Ingredients
4 chicken breasts
1 tbsp olive oil
1 tbsp salt
1 tbsp pepper
8 rashers bacon, chopped
1 cup mayonnaise
½ cup buttermilk
½ cup sour cream
2 cloves garlic, crushed
2 tbsp chopped parsley
2 tbsp chopped chives
1 tsp onion powder
1 tsp pepper
1 tsp salt
2 cups cheddar
Instructions
Mix the chicken with the olive oil, salt & pepper. Fry the breasts in a hot pan until cooked through - pop in the oven for a few minutes if they look like they'll burn. Fry the bacon in the same pan, making sure you deglaze all the nice chicken bits.
Whisk together the mayonnaise, sour cream, buttermilk, herbs and seasonings to make a delicious creamy ranch.
Chop the chicken into small chunks and mix into the ranch with the bacon bits.
Spread the mix onto the bottom of the slider buns. Top with cheese and grill for five minutes. Place the bun tops back on and eat.
Watch the recipe video here:
Chicken & Bacon Ranch Sliders

Posted by Twisted on Wednesday, August 8, 2018