Blood Mary Pickles
These lil guys can get spicy! If you like it hot, add the full amount of horseradish and as much hot sauce as you'd like. If you prefer a milder pickle, reduce the horseradish by half and maybe leave out the hot sauce.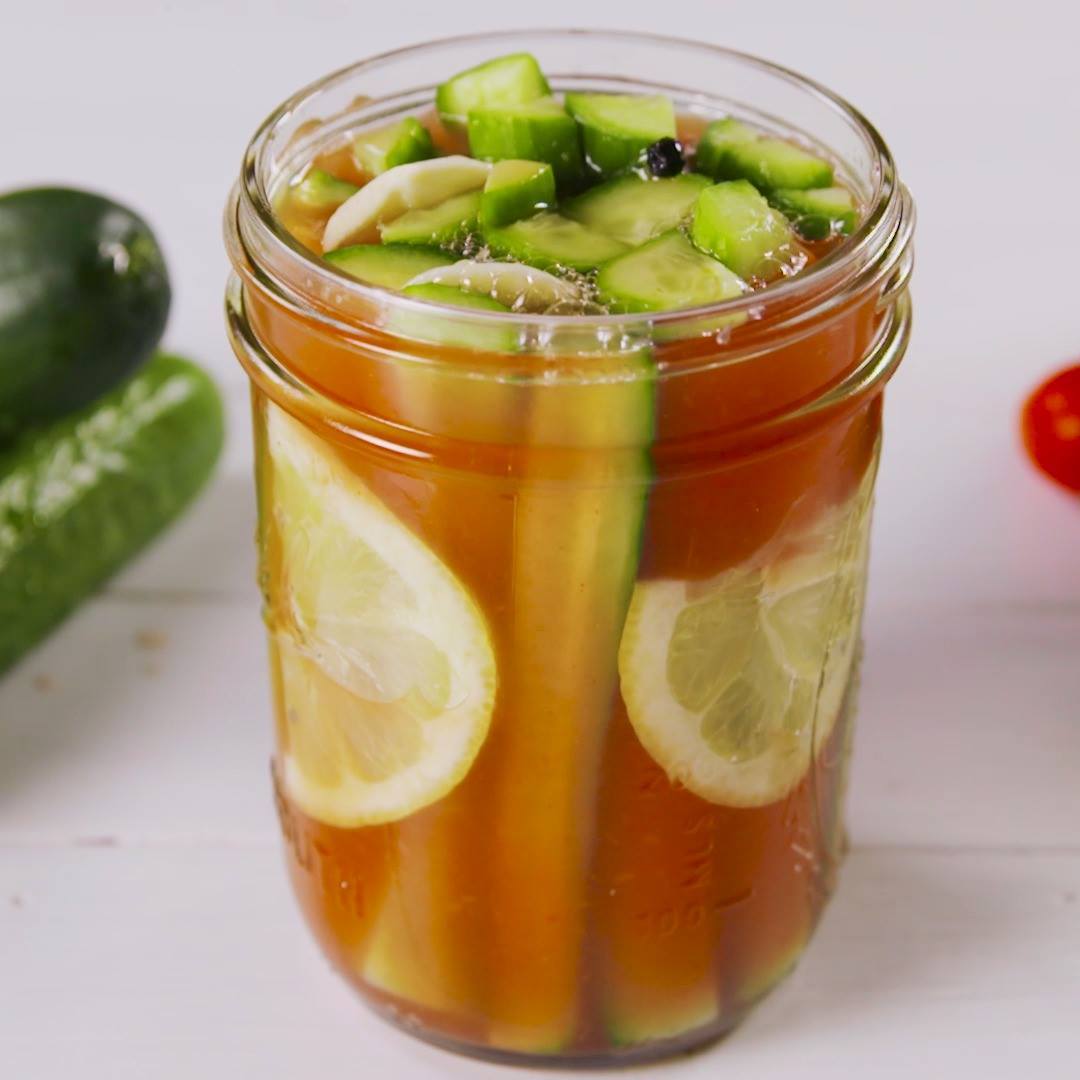 Ingredients
3 small cucumbers, such as Persians, ends trimmed and quartered lengthwise
3 lemon rounds
⅓ c. tomato juice
2 tbsp. lemon juice
2 tsp. prepared horseradish
½ tsp. black peppercorns
½ tsp. salt
1 garlic clove, cut into thirds
Dash of hot sauce
¼ c. vodka
Instructions
Pack cucumbers, lemon rounds, and garlic into a 16-oz. glass jar.
In a small saucepan over medium heat, combine tomato juice, lemon juice, horseradish, peppercorns, salt, and hot sauce. Bring to boil, stirring occasionally. Remove from heat and stir in vodka.
Pour over cucumbers. Let cool completely, then seal with lid and refrigerate until cold.
Watch the recipe video here: