Apple Pie Smoothie
This apple pie smoothie is an easy way to treat yourself and pack some nutrients into your day.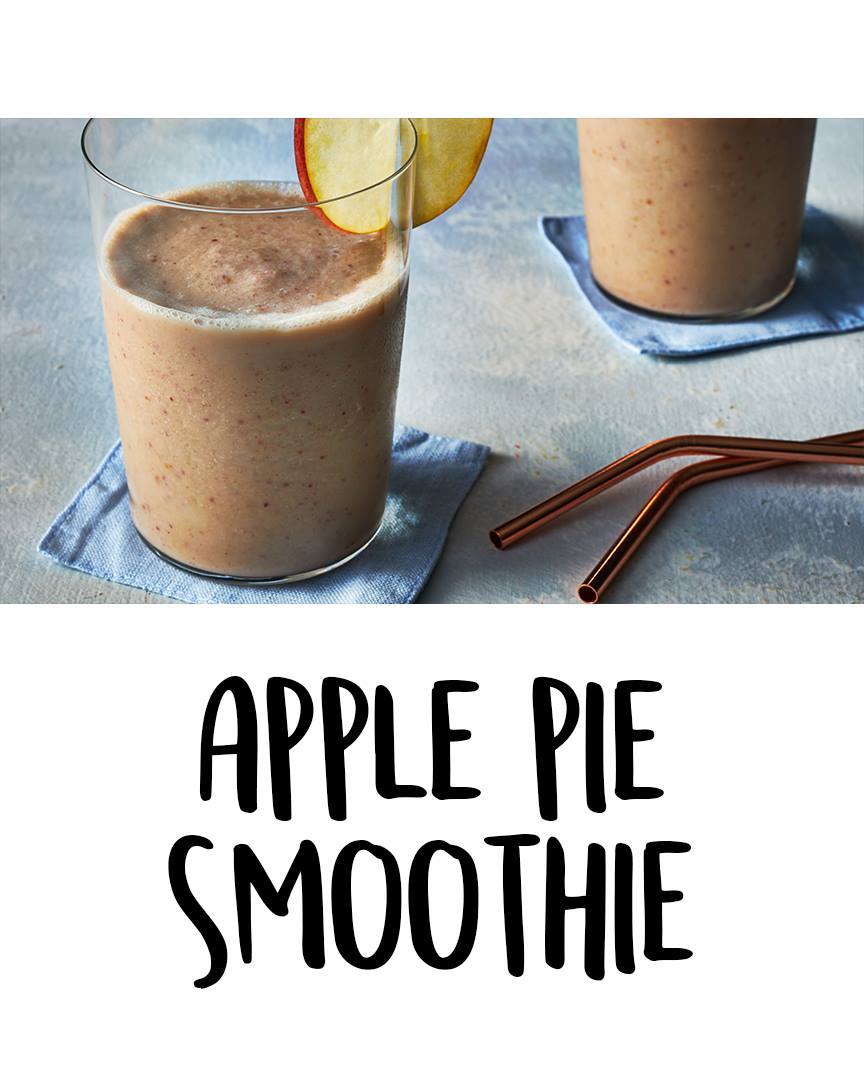 Ingredients
2 large Fuji apples, chopped
1 banana
1 cup unsweetened almond milk
1 cup ice
½ cup plain Greek yogurt
2 teaspoons honey
1 teaspoon ground cinnamon
¼ teaspoon ground nutmeg
¼ teaspoon ground ginger
Pinch of ground cloves
Instructions
Process all ingredients in a blender until smooth, 2 to 3 minutes. Serve immediately.
Watch the recipe video here: