Snowflake Martini
Below freezing temps call for a Snowflake Martini.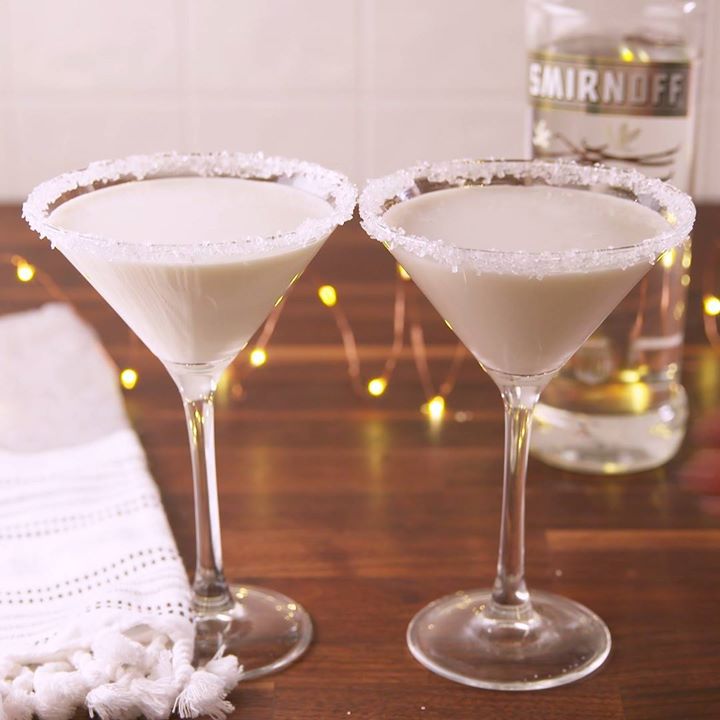 Ingredients
3 oz. white chocolate liqueur
2 oz. Vanilla Vodka
2 tbsp. heavy cream
½ c. ice
1 lemon wedge, for rim
⅓ c. white sanding sugar, for rim
Instructions
Using a lemon wedge, wet the rim of your martini glass. Dip in sanding sugar until rim is coated.
In a cocktail shaker, combine white chocolate liqueur with vanilla vodka and heavy cream.
Fill shaker with ice and shake well.
Strain mixture into prepared glass and serve.
Watch the recipe video here: