Mermaid Coladas
A (generous) splash of blue Curaçao turns piña coladas a gorgeous hue of blue. And we promise they taste amazing, too.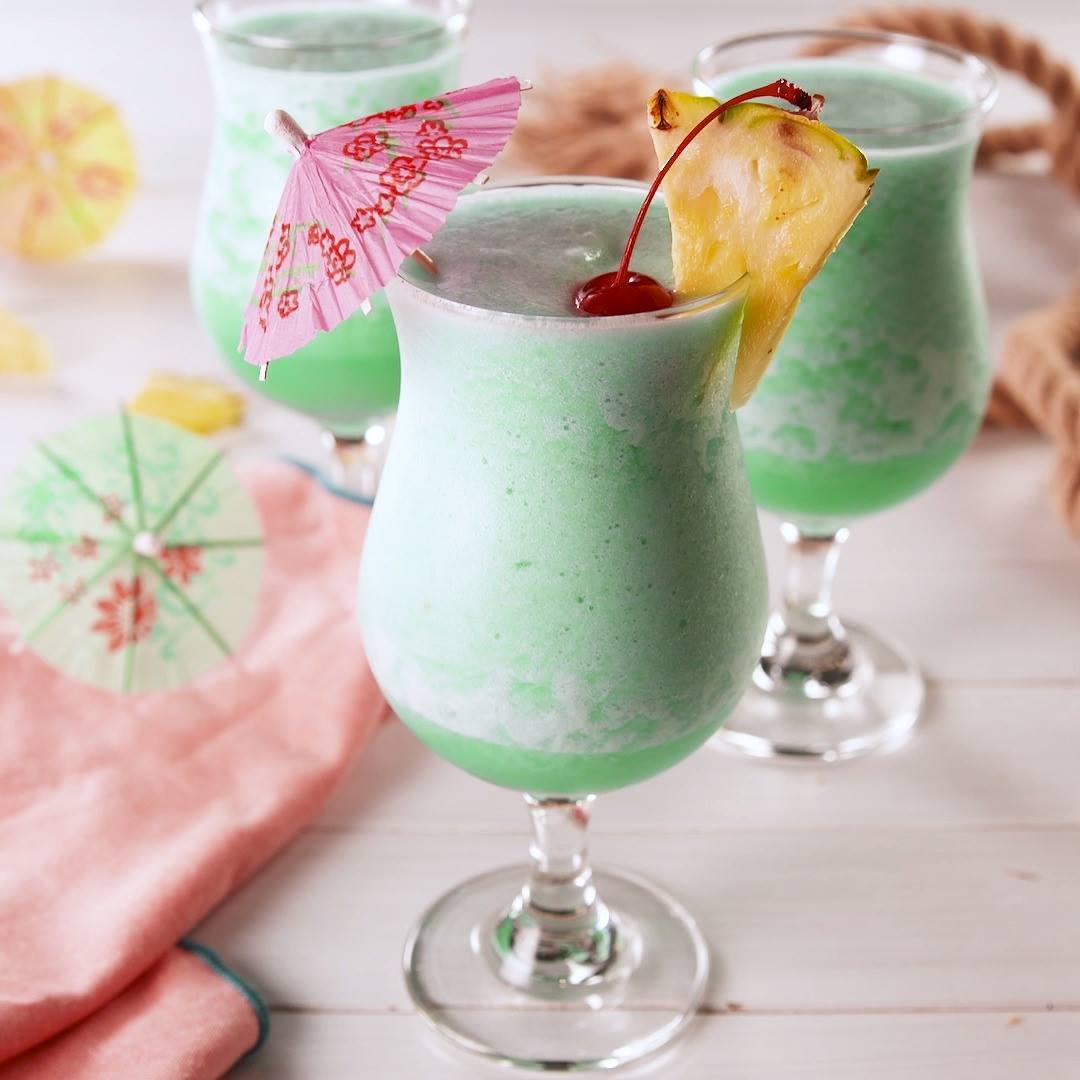 Ingredients
4 oz. pineapple juice
4 oz. white rum
4 oz. coconut milk
2 oz. blue Curaçao
1 c. frozen pineapple chunks
Ice, for blending
Maraschino cherries, for garnish
Sliced pineapple, for garnish
Paper umbrellas
Instructions
In a blender, combine pineapple juice, rum, coconut milk, blue Curaçao, and frozen pineapple. Blend until smooth. If you want it slushier, add ice and blend until slushy.
Pour into glasses and garnish with maraschino cherries, pineapples, and paper umbrellas.
Watch the recipe video here:
WARNING: Drinking these might actually turn you into a mermaid.Full recipe: http://dlsh.it/GSxZ9zQ

Posted by Delish on Wednesday, June 13, 2018