Mermaid Mules
What makes these cocktails blue? It's Curacao, a blue liqueur made from citrus peels! It's tangy flavor is the perfect compliment to your average Moscow Mule.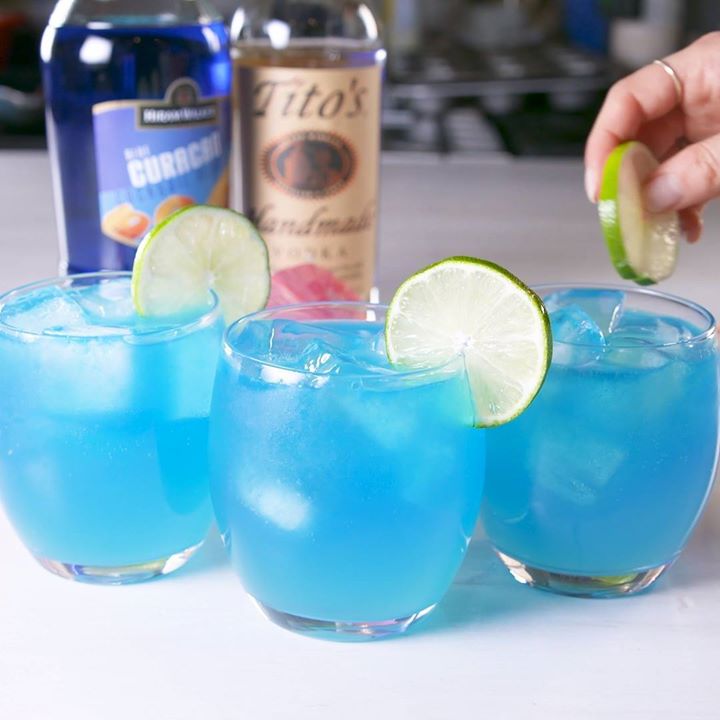 Ingredients
3 oz. Blue Curaçao
6 oz. vodka
⅓ c. lime juice
1 oz. can ginger beer
3 lime rounds, for garnish
Paper umbrellas, for garnish (optional)
Instructions
Divide blue curaçao, vodka, and lime juice between 3 glasses and stir to combine. Fill glass with ice and top off each drink with ginger beer. Garnish with lime round and umbrella, if using.
Watch the recipe video here:
When life's a beach, make Mermaid Mules ☀️Full recipe: http://dlsh.it/Ly9k2W0

Posted by Delish on Wednesday, May 23, 2018