Crunchy Pecan Grape Salad
Tune in today while we make our favorite Crunchy Pecan Grape Salad!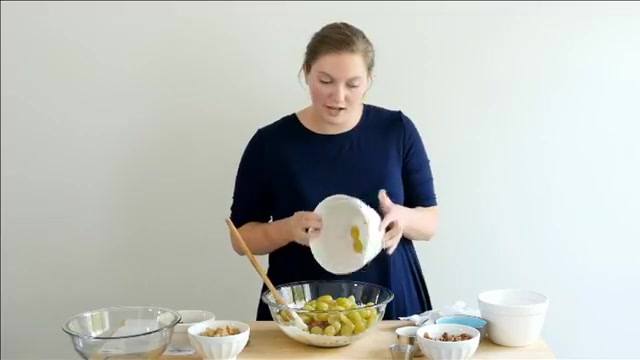 Ingredients
2 cups green grapes, halve
2 cups red grapes, halve
1 (8 oz.) package cream cheese, room temperatur
1 cup pecan
1 cup sour cream
½ cup sug
1½ teaspoons vanilla extrac
Topping
2 cups pecans, chopped
1 cup brown sugar
Instructions
In a large bowl, mix together cream cheese, sour cream, sugar and vanilla extract.
Once smooth, fold in red and green grapes. Mix together, then fold in 1 cup pecans.
In a separate bowl, toss together topping ingredients (pecans and brown sugar) until all nuts are coated.
Sprinkle mixture on top of grape salad, then refrigerate for at least 2 hours, or until chilled.
Serve chilled and enjoy!
Watch the recipe video here:
Tune in today while we make our favorite Crunchy Pecan Grape Salad!Written recipe: http://po.st/Wbp7IM

Posted by 12 Tomatoes on Thursday, August 24, 2017