Chicken Breast With Crispy Cheese
There's more than one way to pan-cook a chicken breast, and this one will satisfy your crunchy cheese craving too.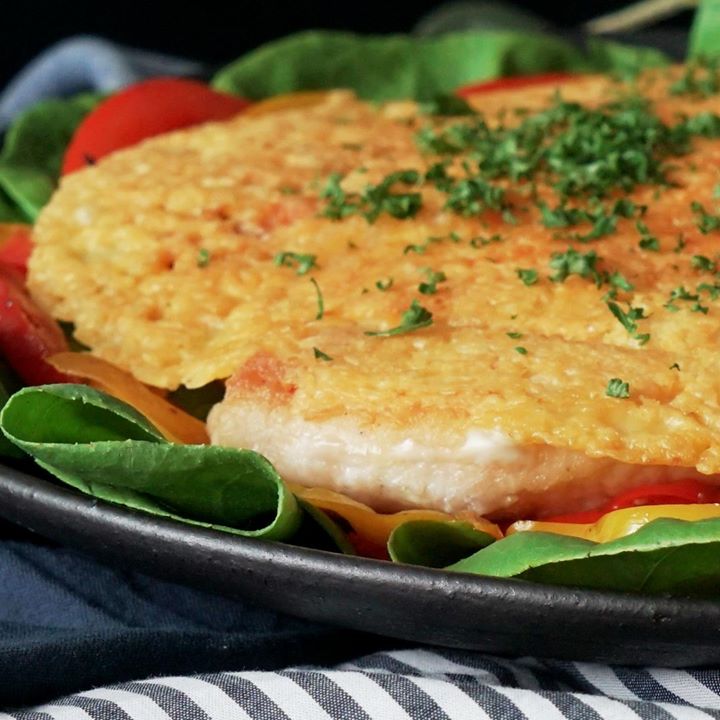 Ingredients
1 chicken breast
¾ cup pizza cheese
1 tablespoon cornstarch
½ teaspoon salt
⅓ teaspoon pepper
1 teaspoon soy sauce
To garnish:
½ red pepper and ½ yellow pepper, sautéed in olive oil
Leafy greens
Salt and pepper
Instructions
Butterfly chicken breast and sprinkle with salt, pepper and soy sauce. Use hands to massage sauce into the chicken, then dust liberally with cornstarch on both sides.
In a skillet over medium heat, add the pizza cheese and spread out evenly. Top with the chicken breast. Cook for 10 minutes until cheese turns brown, then flip over and cook for 5 more minutes.
Serve over a bed of leafy greens and peppers with salt and pepper to taste.
Watch the recipe video here:
Can we all just agree on one thing? – Crispy, crunchy cheese is one of the greatest things to bless this planet. via Tastemade JapanSave this recipe: https://taste.md/2vq7kbZ

Posted by Tastemade on Thursday, August 24, 2017