Creamy Taco Spaghetti
Here at Twisted Towers we have an undeniable passion for Mexican pastas. There's something truly special about creamy, paprika spiked, cheese covered strands of everyone's favourite carb. This version marries the flavours of tacos to spaghetti with devastating effect - perfect for your next midweek supper!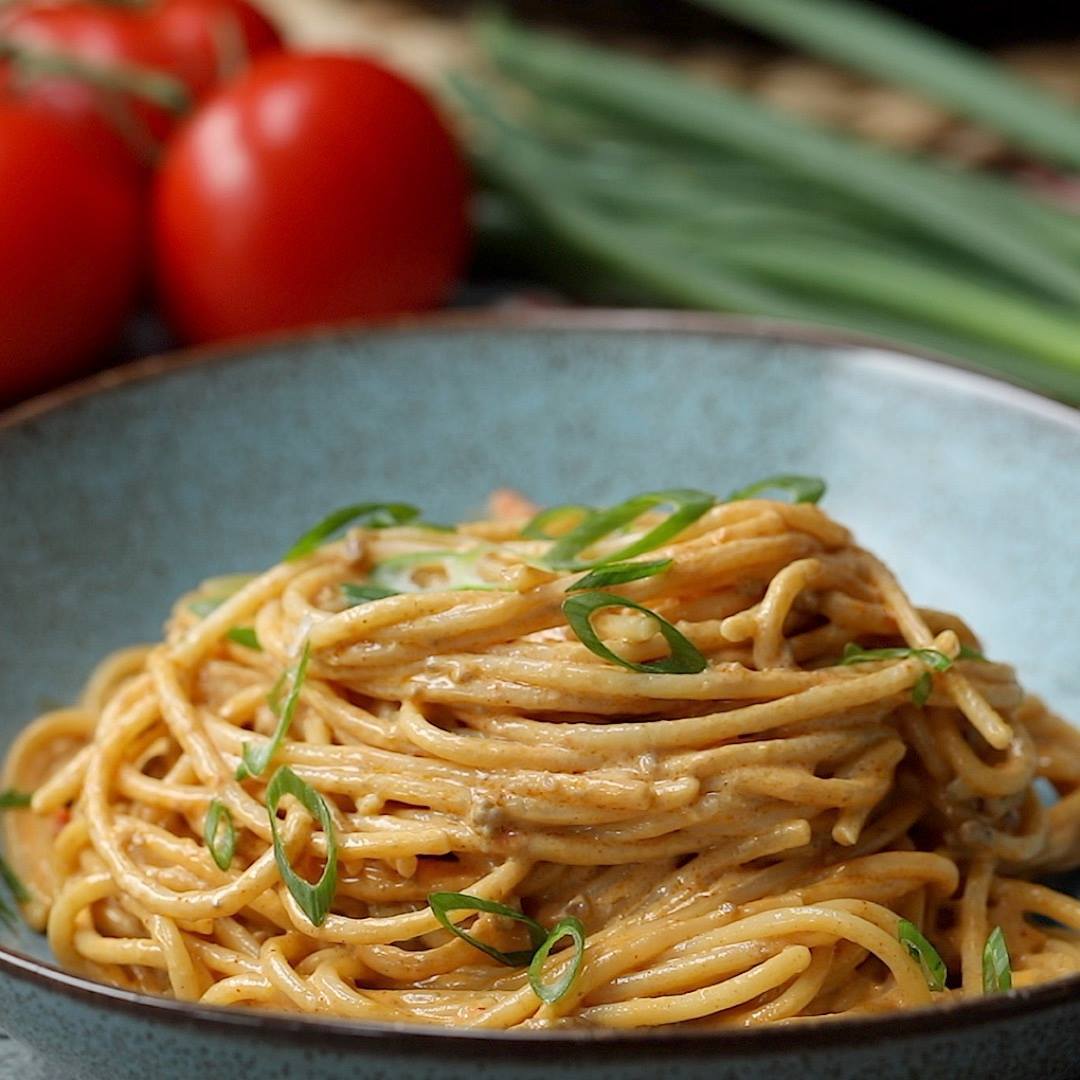 Ingredients
2 tbsp oil
3 mixed peppers, diced
3 cloves garlic, finely crushed
800g beef mince
2 tbsp taco seasoning
1 tsp salt
200g tomatoes, chopped
400ml double cream
200g grated cheddar
300g spaghetti, cooked to packet instructions
3 spring onions, finely sliced
Instructions
Heat the oil in a frying pan and fry the peppers on a high heat until they've started to soften.
Add the garlic and continue to cook for around 30 seconds or until fragrant.
Add the beef and stir to brown all over, then add the seasoning, stir, and add the tomatoes and simmer until slightly reduced.
Turn down the heat the lowest setting and pour the cream into the sauce, mixing to combine. Add the cheese and stir it in.
Add the pasta and stir to combine.
Serve with spring onions.
Watch the recipe video here:
Creamy Taco Spaghetti

Posted by Twisted on Saturday, June 30, 2018