Christmas Tree Nutella Pie
This is the kind of Christmas tree that everyone will want to gather around.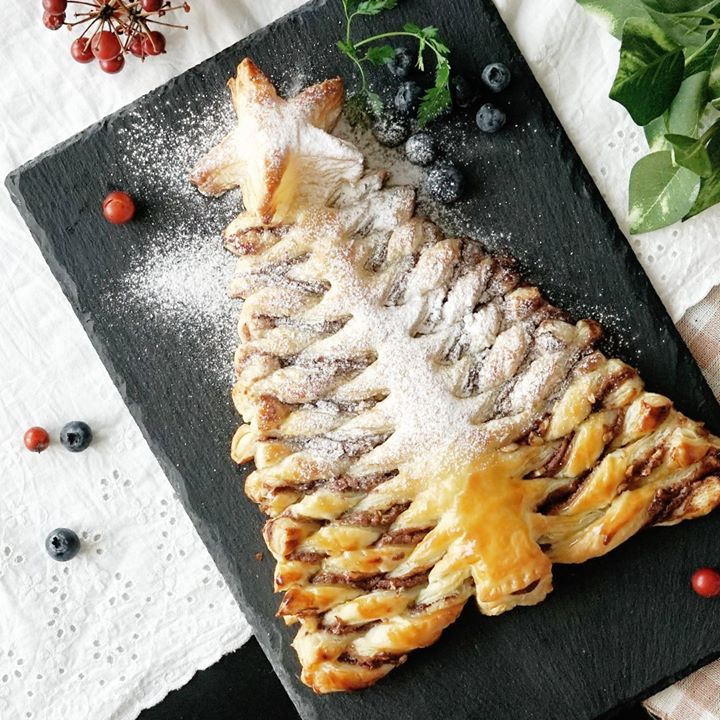 Ingredients
2 sheets puff pastry
50 grams nutella
30 grams diced almonds
1 egg yolk
Instructions
Cut out puff pastry in the shape of a Christmas tree.
Spread nutella on one sheet of pastry and sprinkle with diced almonds.
Place the other sheet of puff pastry on top. Cut slits on both sides spacing them 1 centimeter apart, leaving the center intact.
Twist each strip of pastry twice.
Cut out a star shape with the leftover pastry and place this on the top.
Brush pastry with egg yolk mixed with a little water.
Bake for 20 minutes at 220 degrees C.
Watch the recipe video here:
This is the kind of Christmas tree that everyone will want to gather around.Full Recipe: https://taste.md/2h07xLV?: Tastemade Japan

Posted by Tastemade on Sunday, November 26, 2017