Chicken & Waffle Sliders
3 words. CHICKEN. WAFFLE. SLIDERS. Could this be any more exciting?!? These were the most delicious thing I have tasted all week! The syrup is SO simple and delicious, it makes for the best chicken and waffles I have ever had. The simplicity of them alone makes it all worth it. You will want to make these every weekend for brunch!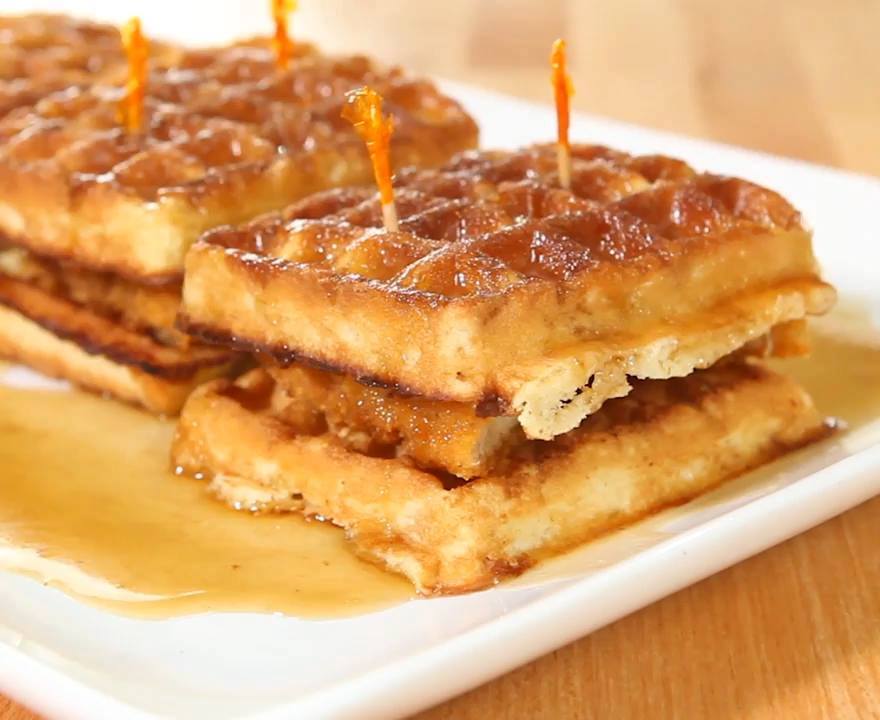 Ingredients
1 Bag Crispy Chicken Strips
1 Box Mini toaster waffles
For the Syrup:
1 CUP Brown sugar
½ CUP Water
¼ CUP Butter
⅛ tsp Vanilla extract
Instructions
Cook chicken strips according to package instructions.
Toast waffles according to package instructions.
Make chicken waffle sliders with both prepared ingredients.
Bring saucepan to medium/high heat.
Add in brown sugar and water.
Bring to a boil.
Lower the heat and let the mixture boil for 4 minutes.
Stir in butter till melted.
Take the pan off heat then add in the vanilla extract.
Drizzle on top of waffles.
Enjoy!
Watch the recipe video here: